San Diego is often overlooked when it comes to cities to visit in California. Located at the very bottom of the Golden State is a city that enjoys year round warm weather and sunshine. With a slower paced atmosphere, outdoor culture and friendly people, San Diego is a perfect sun-filled getaway. Discover one of the greatest zoo's in America, sail into the sunset, stroll along historical avenues and hike amongst towering cliffs. Spot whales, dolphins, and an abundance of sea lions while you bask in paradise. Sit back, relax and unwind while you read on to discover the best that San Diego has to offer.
20. Sugar Sweet Farm
If you're heading to San Diego with your family or an animal-lover, the Sugar Sweet Farm could be a fun activity to do! Established in 2004 by a mother-daughter-duo, Sugar Sweet Farm is home to a large range of petting animals such as goats, llamas, horses, pigs, sheep, and cows.
This farm specializes in goat yoga which is both a hilarious and refreshing experience. Guests can expect for goats to jump, snuggle and kiss them while they get their stretch on, which makes for an absolutely adorable yoga session with the potential for some memorable candid photographs.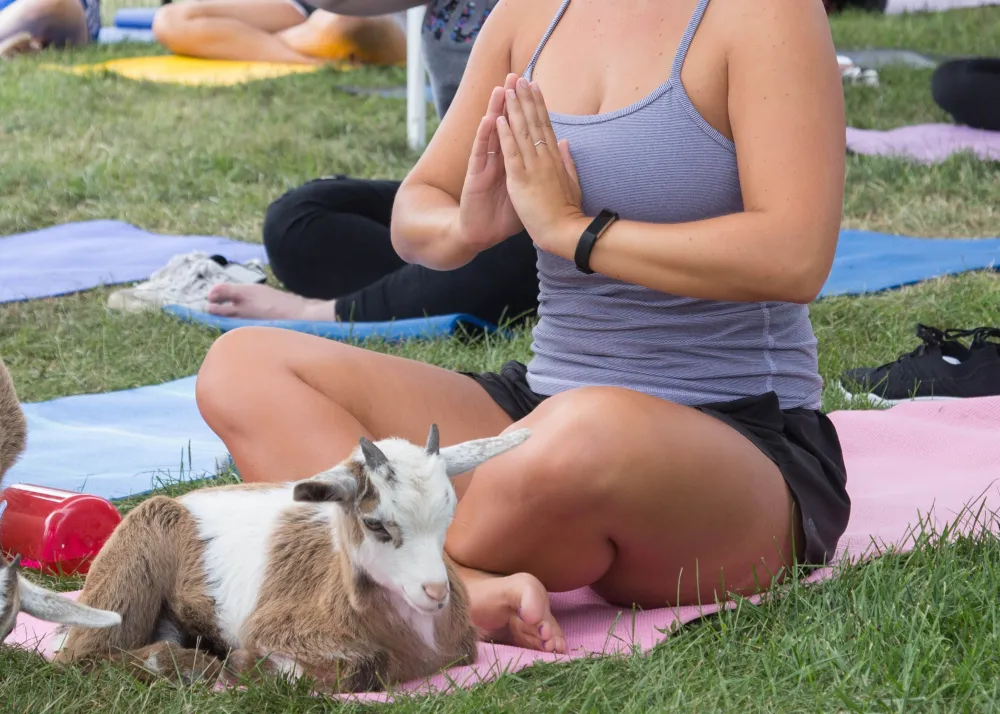 19. La Jolla Playhouse
If you're interested in theater, look no further than La Jolla Playhouse during your trip to San Diego! La Jolla Playhouse was founded in 1947 and is a professional theater that debuts both original plays and well-known classics. It's been recognized many times over the years with over 300 awards and honors to its name.
The venue itself is known for its cutting edge effects and each performance can be expected to be top-notch from the acting, to the costumes to the set displays. If you're heading to San Diego, be sure to check out La Jolla Playhouse's performance calendar to see if any upcoming performances peak your interest.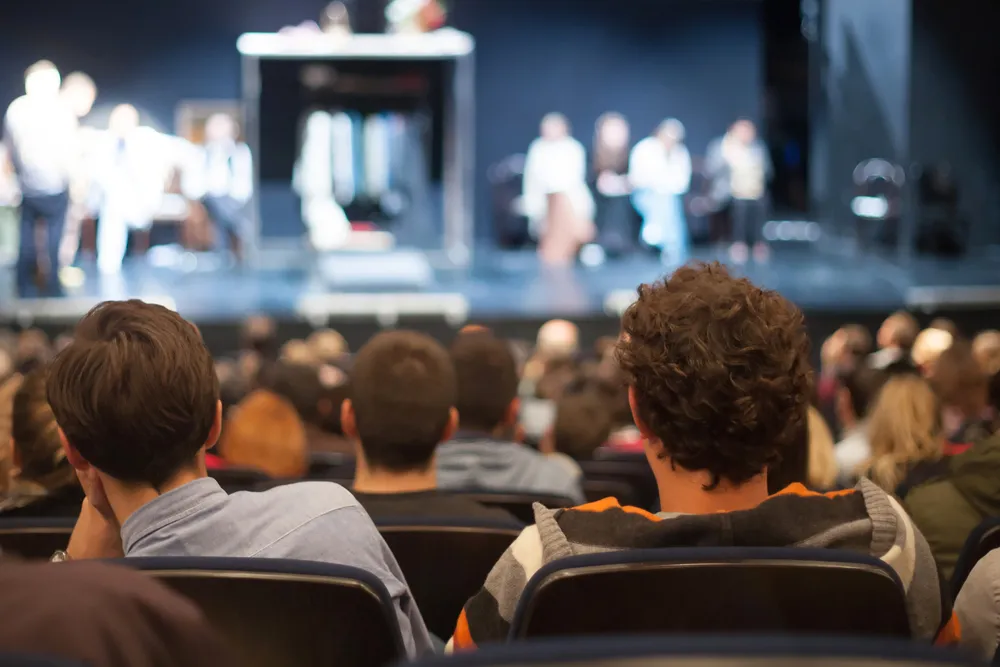 18. South Bay Drive-in Theatre
If you're looking for a different type of movie experience while visiting San Diego, we suggest a visit to the South Bay Drive-In Theatre. This location was first opened back in the 1950s and was a popular hangout spot for local teens and kids.
The South Bay Drive-In Theatre may be an old-time experience, but they've updated their equipment with top of the line stereo transmitters and Technalight projectors to give you the ultimate viewing experience. Watch a movie under the stars with popcorn in hand and breathtaking views of the San Diego Bay just a stone's throw away.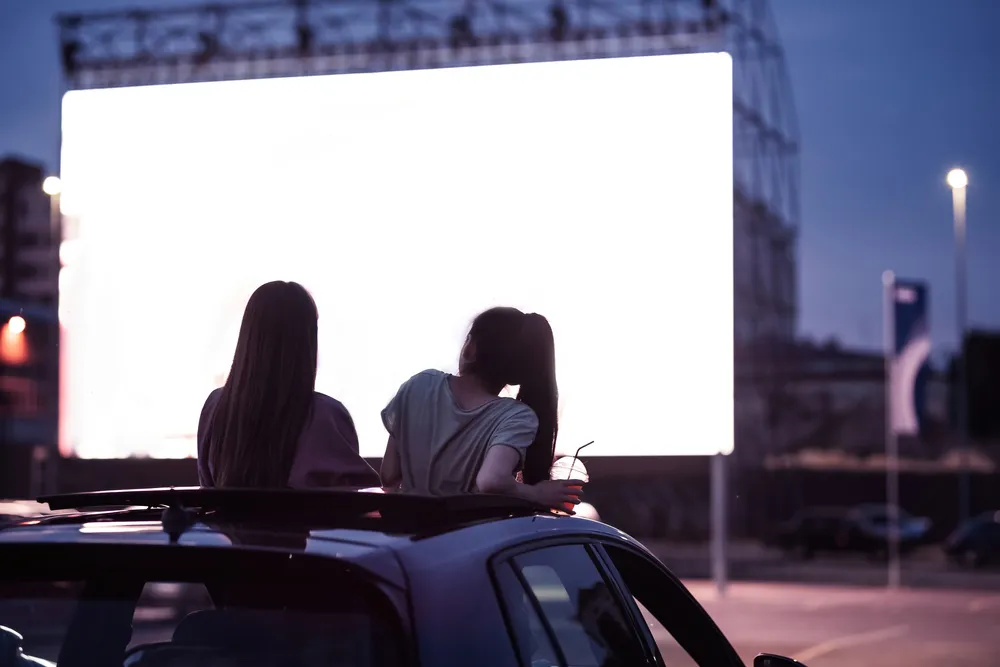 17. Fashion Valley
If you're looking to shop during your visit to San Diego, we recommend checking out the Fashion Valley which is San Diego's largest mall. This location first opened its doors in 1969 and is known for its Spanish architecture, palm trees, and iconic fountains.
The mall offers endless options when it comes to shopping and welcomes over 18 million visitors each year. The open-air environment and upscale mall is home to over 200 stores and 30 restaurants, making it the perfect day-trip destination for the fashion lovers in your family.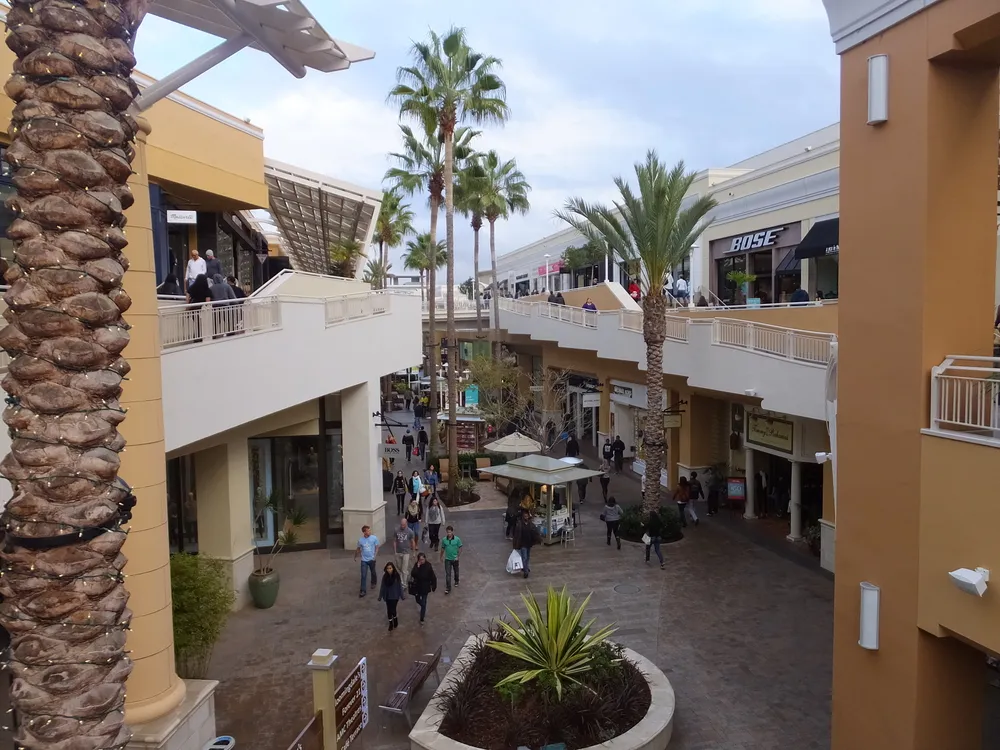 16. Children's Pool
Children's Pool is the perfect San Diego destination for your little ones! In 1931, a local philanthropist, Ellen Browning Scripps, led a project to build a concrete seawall on a small coastal area in San Diego to allow children to play and swim in the beach safely without strong waves.
The location is not only beloved by families, but also a local hangout spot for seals! The Children's Pool makes a perfect spot for little ones to play, but it is best to keep a distance from the seals if ever they are present. They may exhibit territorial behaviour during December to May when they give birth to pups.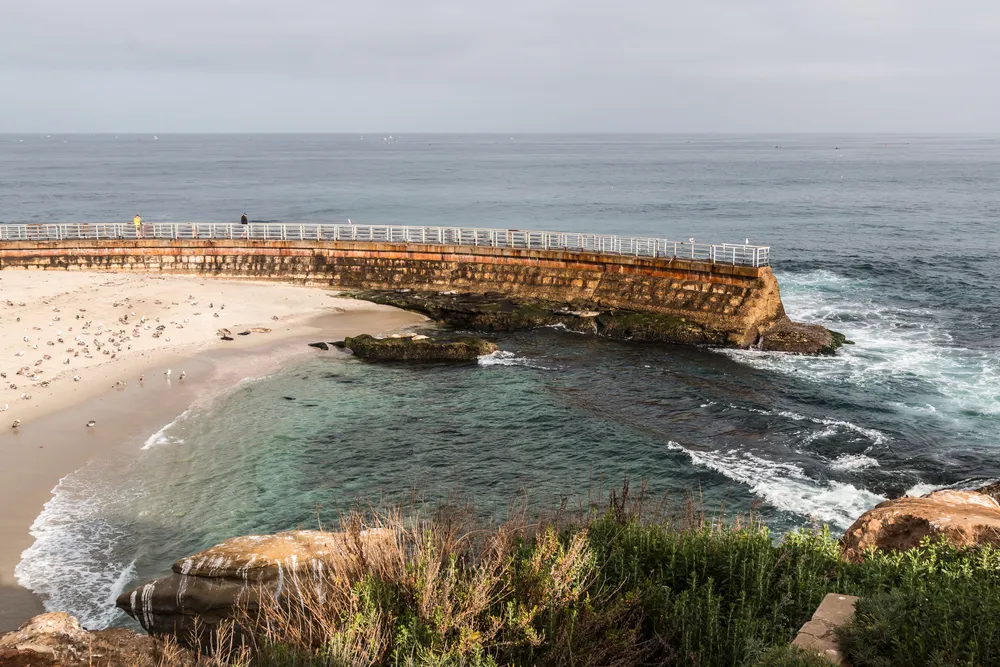 15. Old Town San Diego State Historic Park
If you're a history buff, you may be interested in checking out the Old Town San Diego State Historic Park! This location was built in 1825 following the attacks from the Spaniards' enemies and was the first town in San Diego to have ever been built.
This destination is the perfect place to learn more about San Diego's Spanish history and will have you feeling as if you've travelled back in time with its well-preserved architecture, artifacts and souvenirs. Visitors can also expect to see reenactments, performances, and costumed staff. Best of all, this location doesn't charge any admission fees, making it an affordable and educational activity for the whole family to enjoy.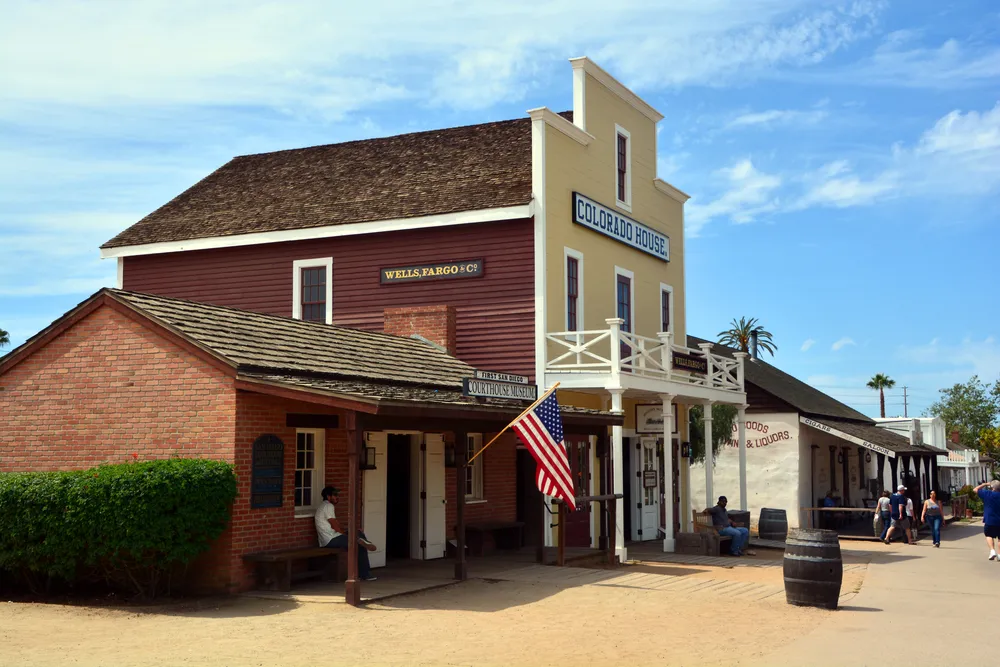 14. San Diego Zoo
You can't visit San Diego without a trip to the famous San Diego Zoo. Home to more than 3,700 animals including the highly sought after Giant Pandas; this zoo offers up much more than just a few animal sightings. With over 100 acres to explore, plan on spending the entire day at the zoo.
Choose to walk the hilly trails, hop aboard the guided tour bus or fly through the air on one of two overhead gondola lifts. San Diego Zoo offers a multitude of extra experiences for the true animal lover. Choose anything from breakfast with the Koalas to a private two-hour tour with the Giant Pandas to a twilight trek after the sun goes down. Eat lunch on a treetop patio, grab a brew at the Zoo Brew located in the Lost Forest or indulge in a gourmet funnel cake from Poppy's Patio in Discovery Outpost. From lions to tigers to bears; this zoo delights both adults and kids alike.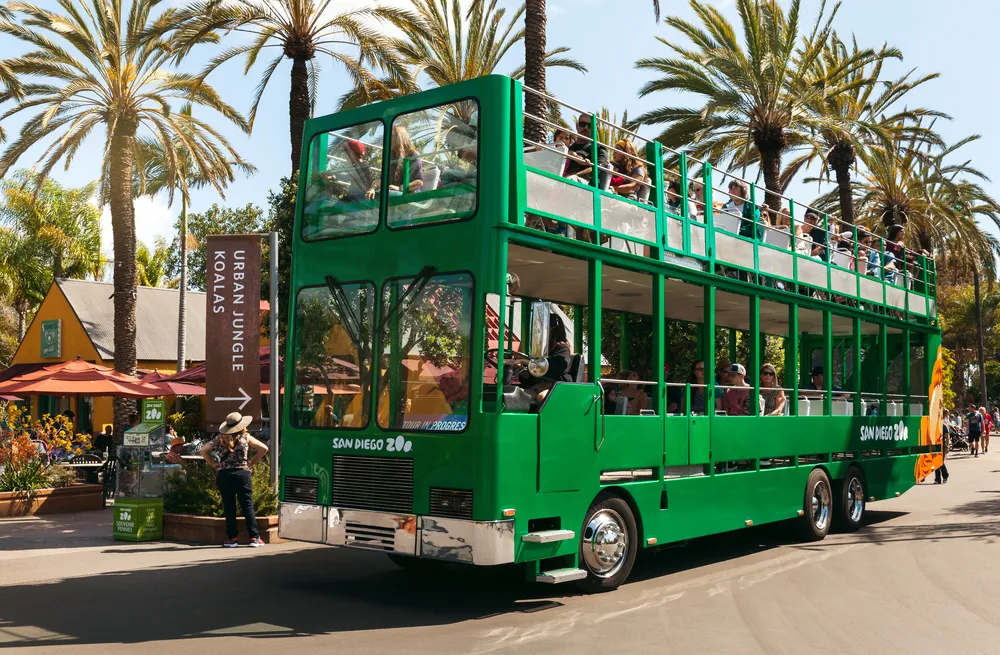 13. USS Midway Museum
The most visited naval ship museum in the world; USS Midway Museum offers a self- guided audio tour through fifty years of world history on this vessel. Plan on spending a few hours discovering the sixty exhibits the Museum offers. Exhibits range from sleeping quarters to the captains cockpit to the ship's jail along with twenty-nine restored aircrafts.
Climb into a flight simulator, take in a short film, climb aboard an aircraft or speak with one of the docents on board whom are happy to share personal stories and facts with you. Learn about how the sailors lived while visiting their living quarters below or head to the top deck to view the helicopters and airplanes. Interactive exhibits as well as aircrafts to climb into makes this attraction kids friendly; although it is suggested to leave your stroller in the car as there are quite a few stairs and ladders to climb. Head back into history and discover this floating city at sea.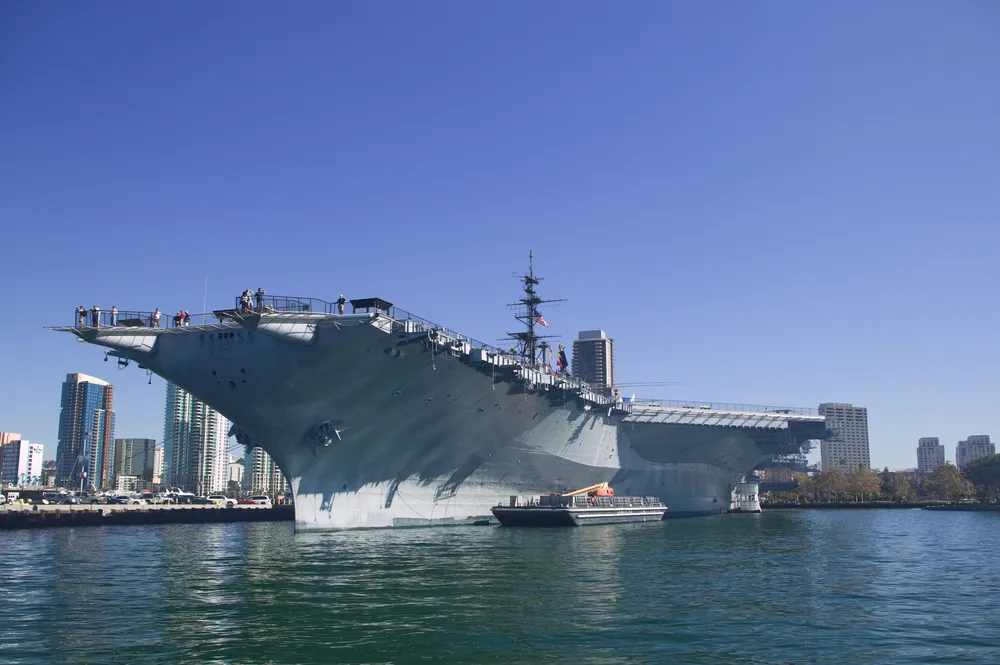 12. Gaslamp Quarter
San Diego's National Historic District is the next place to head while in the city. The Gaslamp, as it's commonly referred to is an eclectic collection of shops and restaurants which is spread over 16 city blocks. Stroll down the streets and admire the Victorian architecture, discover the unique stores or pull up a stool at a local restaurant and listen to some great live music.
Discover shops filled with blown glass, visit a fine art gallery or enjoy live theatre; there is no shortage of entertainment here. If nightlife is what you are after there is no better place to head than the Gaslamp Quarter after dark. Enjoy red carpet clubs, celebrity sightings, and private cabanas; all offering the greatest decor, sound systems and service. Whether you head there in the day to shop and eat, or after dark to party the night away; the Gaslamp Quarter will not disappoint.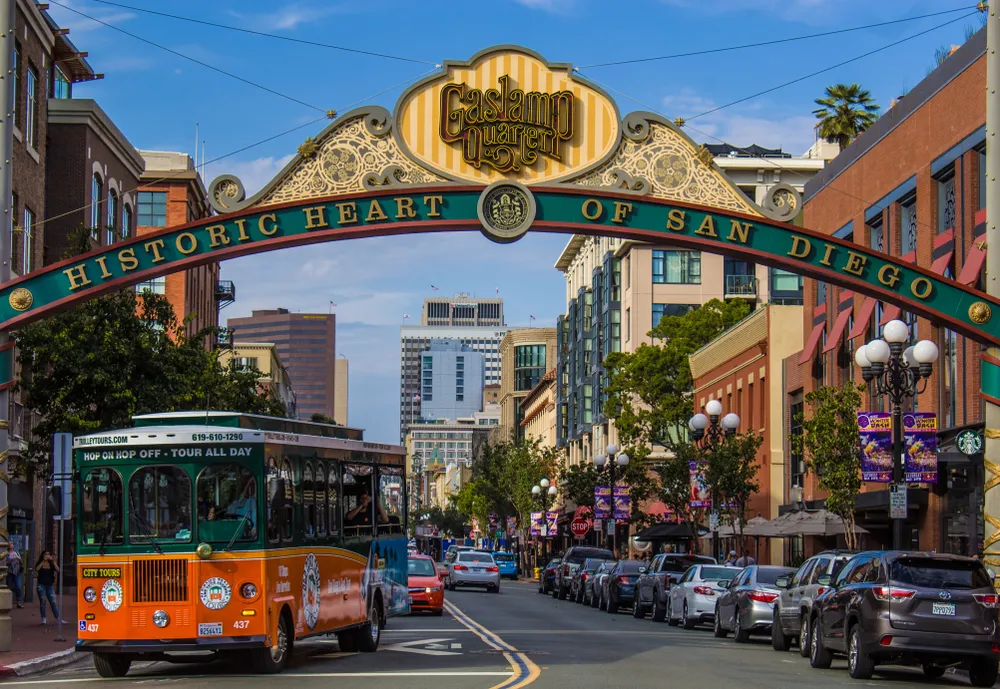 11. Petco Park
Located just a stone's throw away from the Gaslamp Quarter is Petco Park, home of the Padres; San Diego's Major League Baseball team. Whether you're a baseball fan or not; Petco Park is worth a visit.
Grab a pair of $10 tickets and take in the game from the beach behind center field. Yes we meant to say beach. An area full of sand and bleacher seats may not be the most conventional way to watch nine innings, but where else can you watch an MLB game while sitting on the sand? Petco Park is also known for its amazing behind the scenes tour where you will have access to the press box, dugout, the bullpen, the luxury suites and so much more. Tours run all year around, even on games days and we highly recommend putting this on the top of your list. Cheer on the Padres from the beach or the stands and take in the sights of downtown San Diego.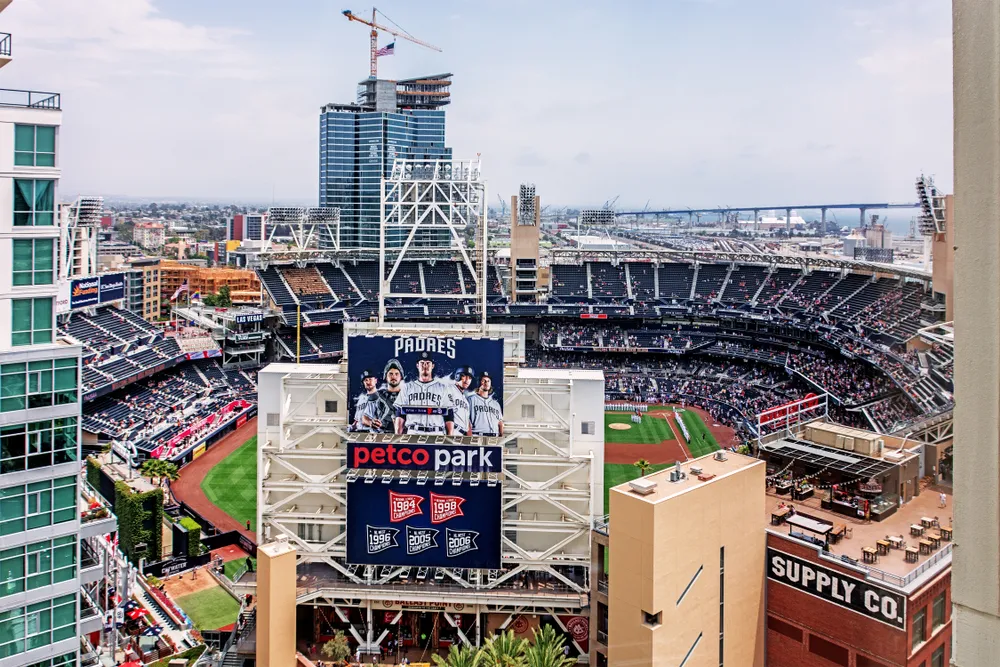 10. Cabrillo National Monument
In 1542 the first European ever to step foot on the West Coast of The United States of America landed here at Cabrillo National Monument Park. Besides discovering the history behind Juan Rodríguez Cabrillo; the 16th century explorer who the park is named for; this reserve offers up many more things to do.
Hike along the trails of the rocky inter-tidal area to discover tide pools filled with hermit crabs at low tide or head to the whale watching area from December to May to catch a glimpse of the giants as they pass by. Visit the Loma Lighthouse, one of the original lighthouses on the West Coast which has been restored to reflect what life looked like in the 1800s. Snap a few pictures of the magnificent views of San Diego Bay and Coronado Bridge. When you're finished exploring this beautiful park, head to Sunset Cliffs National Park for an outstanding sunset; which just happens to be our next must see in San Diego.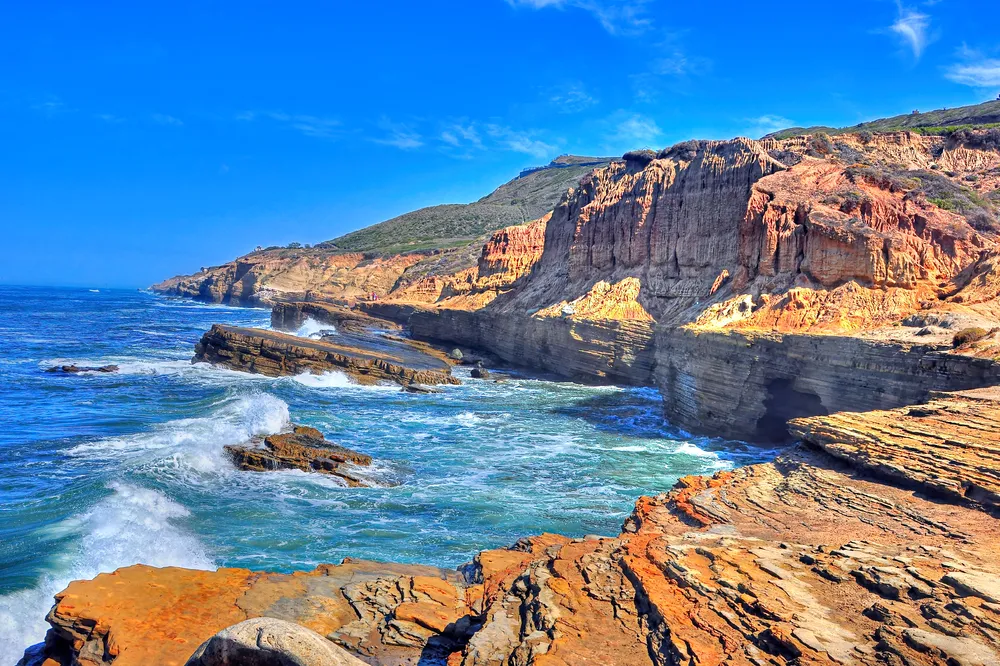 9. Sunset Cliffs Natural Park
After you have visited the Cabrillo National Monument head to Sunset Cliffs Natural Park; one of the best places in the city to watch the sun go down. Comprised of 68 acres of National Park, this jagged shoreline is full of dramatic cliffs, caves and miles of ocean.
Head down a set of steep stairs to explore the caves and secluded beaches or walk along the soft dirt path behind the rails for some outstanding views of San Diego. Parking is along the path in one of many lots but do head there before sunset to get a spot. Make sure to bring your camera to capture the sun as it sets among ocean blue water, swelling waves and towering cliffs.
8. Visit Coronado Island
Besides boasting the very famous Hotel Del Coronado where the famous Marilyn Monroe movie "Some Like it Hot" was filmed; Coronado Island also has incredible beaches, unique shops and beautiful sights.
Drive or take the ferry from the city and discover bliss. Sink your feet into the sand on the beach outside the Hotel Del Coronado and be lucky enough to catch the Sandcastle Man who has been building castles along this beach for over thirty years. Take a stroll along the pier with an ice cream cone and talk to the utmost friendly people who are always willing to share a story about the town. This is a quaint town filled with shops, galleries and restaurants. Take a break from the bustling city of San Diego and discover paradise.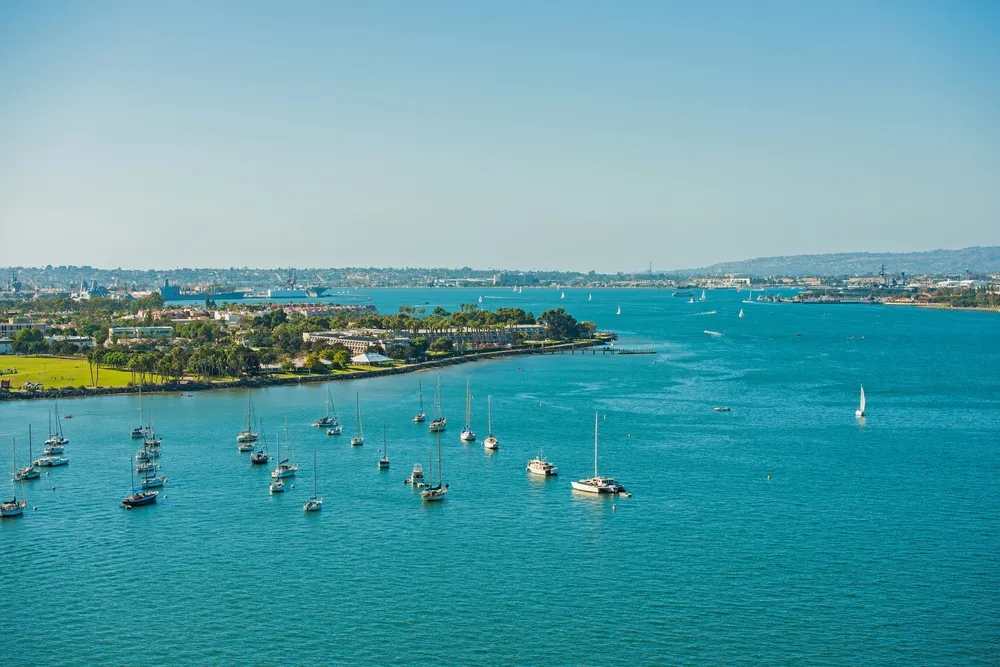 7. Torrey Pines State Reserve
Looking to do some hiking in San Diego? Look no further than Torrey Pines State Reserve, a 2,000 acre coastal state park with eight miles of trails. Choose to hike alongside beautiful ocean view trails along the beach or hike on the bluffs that overlook the water. Keep your eyes peeled for whales during migration months or pods of dolphins that often play in the nearby surf.
The Torrey Pine is just another reason to visit this reserve; being the rarest pine to grow in North America; this reserve is the only location in the world where this subspecies grows. Bring plenty of water, your camera and make sure you eat before you get here as no food or drinks (other than water) are allowed in the reserve. Once you are ready to cool off head down the road to La Jolla Cove; our next must do in San Diego.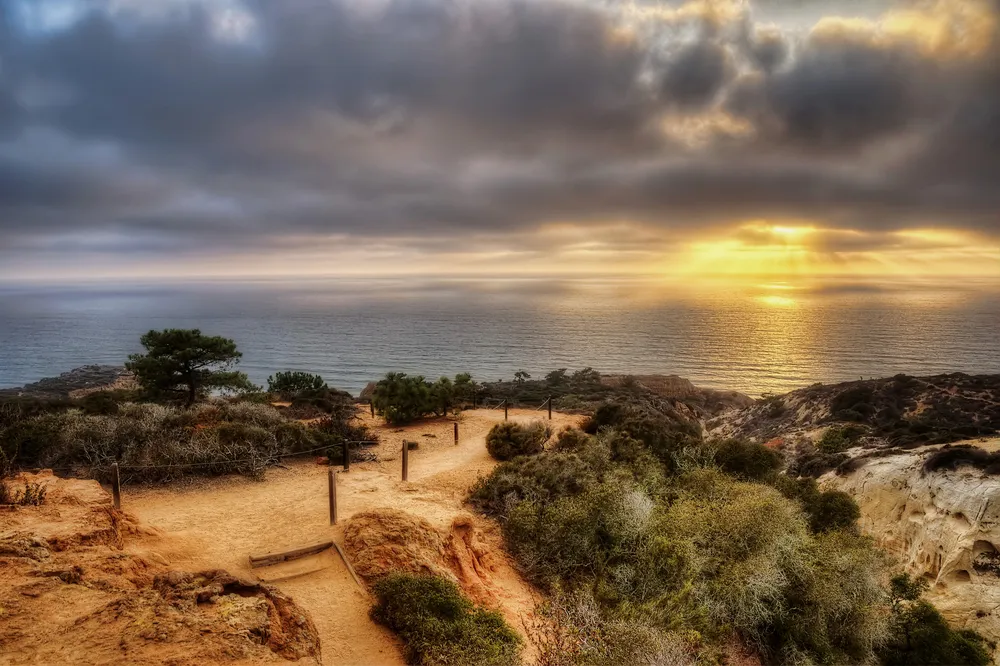 6. La Jolla Cove
If you are visiting San Diego to snorkel, swim or dive; La Jolla Cove is the place you want to go. If you can stand the cooler waters you will experience snorkeling with leopard sharks, colorful fish and an abundance of seals.
This is not a beach to sunbathe on as there is little sand, lots of seaweed and plenty of crabs and starfish hanging out. La Jolla Cove is an amazing place to watch sea lions play in their natural habitat, along with plenty of picnic areas and lifeguards on duty. This is a use "at your own risk" area so do use caution around wildlife. If you prefer to stay out of the water there are plenty of options to rent a kayak and explore the cove. If you are a looking for breathtaking views, wildlife spotting and a place to relax, head to the amazing underwater park that is La Jolla Cove.
5. Balboa Park
This urban cultural center known as Balboa Park is home to over 1,200 acres housing an array of museums, restaurants and the infamous San Diego Zoo. Hop aboard the free tram that runs from the free parking lot to the core of Balboa Park where you can head to the visitors information center to find out what's happening while you are there.
Choose from over fifteen museums including the Museum of Man, Air and Space Museum and even a Dinosaur Museum. Take a stroll through the Japanese Gardens, Rose Gardens or Cactus Gardens. Take a spin on the original 1910 Park Carousel that still offers riders a chance to play the brass ring game as they go around. There is no shortage of places to see and things to do so your hardest decision will be figuring out how much you can fit into your day.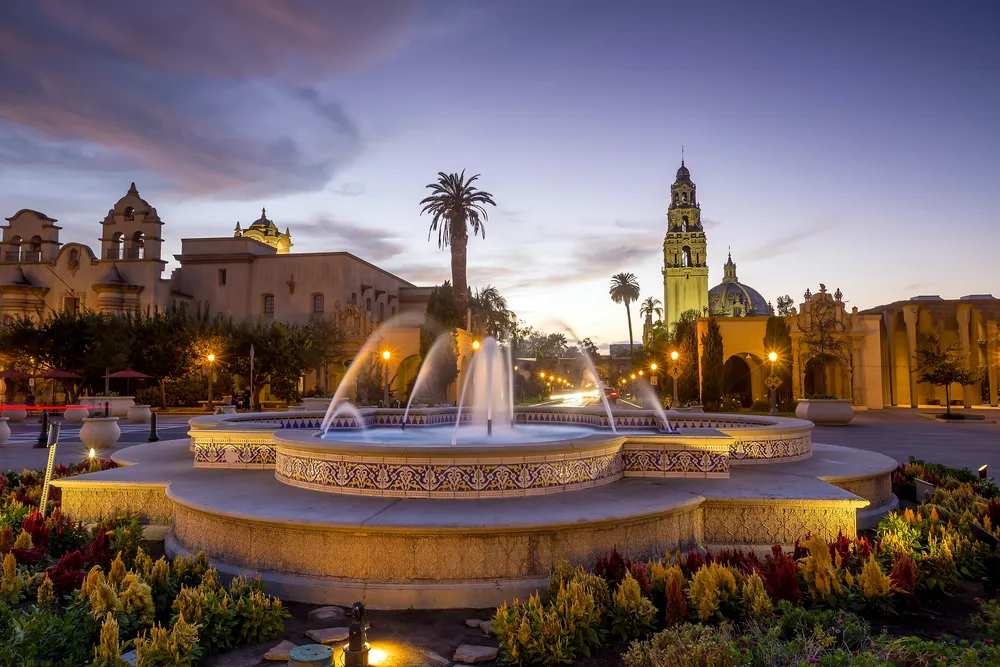 4. Take a Sail with Sail San Diego
Rated as one of the best activities to do while visiting San Diego, it would be a tragedy to leave this off our list. San Diego Sail offers every type of sailing experience from intimate sunset sails to sailing lessons to whale watching excursions. With promises of wine, beer and snacks along with a friendly and knowledgeable crew; Sail San Diego is the go to company for all your sailing needs.
The Rum Runner cruise is a popular option that includes a 3.5 hr cruise with numerous stops to pubs and bars along the way. Something to keep in mind is for ten weeks in the summer; San Diego hosts the annual Beer Cans Summer Racing Series where the brightest and the best compete. A great way to take in these races is aboard a sailboat. Whether you choose romance, adventure or just a fun time; sailing in San Diego is a must do.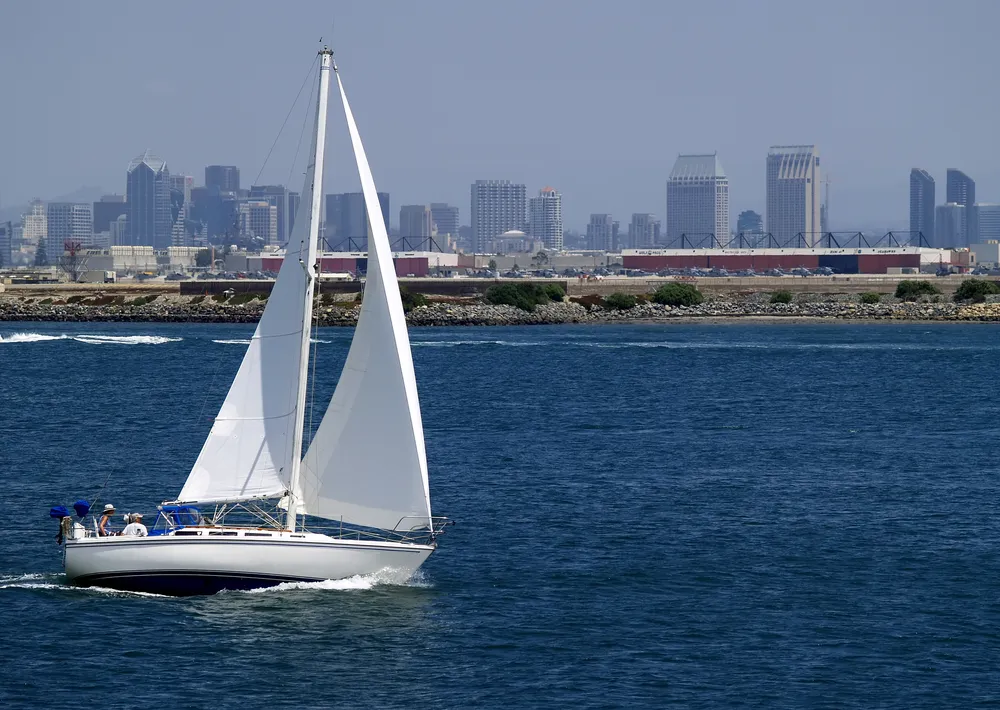 3. San Diego Sandcastles
You haven't experienced a true San Diego beach visit until you have taken a sandcastle building lesson from the best. San Diego Sandcastles offers up the best sand castle lessons for people of all ages year round. Focused on having fun while taking a break from the usual; the instructors are well educated, friendly and offer a unique experience.
Described as sand castle architecture; the instructors will guide you through techniques and tricks to help you achieve the four foot tower you aspire to build. Kids, adults, grandparents; this experience is truly for everyone and the hardest thing you will do all day is walk away from the amazing sculpture you have created. We suggest booking early and wearing lots of sunscreen during this amazing experience.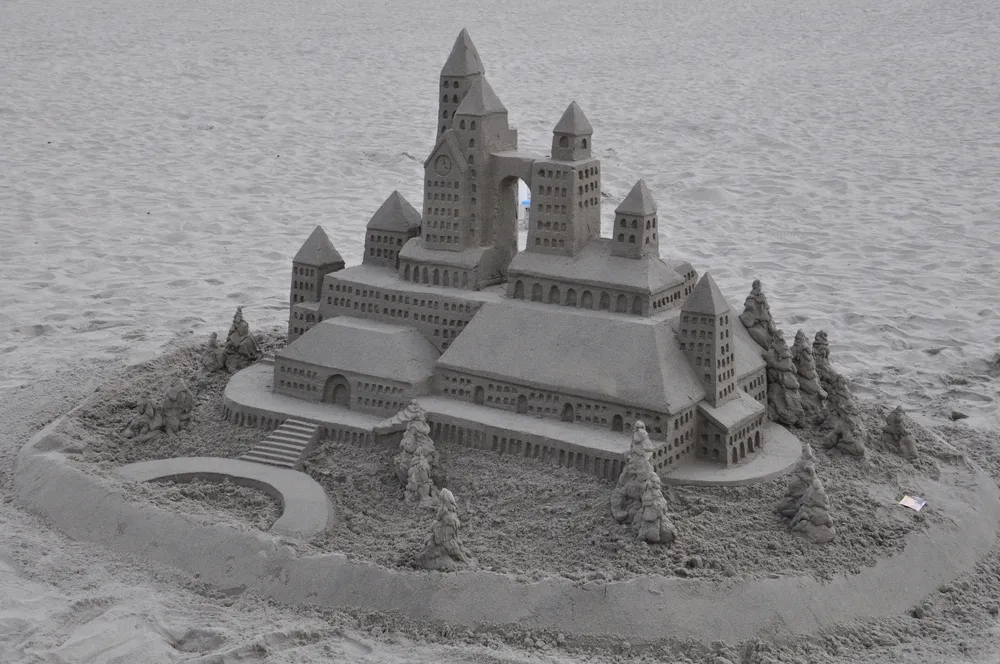 2. Eat a Fish Taco
If there were a list of San Diego food experiences, eating a fish taco would be at the top of it. Legend has it that Ralph Rubio was the first American to ever eat a fish taco while he was on a surfing trip to Baja back in the 70's. When he returned home he started a small walk up stand in Mission Bay selling fish tacos. And thus the fish taco frenzy was born.
Still one of the most popular places to get a fish taco today is Rubio's, but by no means is that the only option. Pretty much everywhere you go in San Diego you can find a food truck, walk up stand or restaurant selling fish tacos. We recommend not just trying one, but perhaps trying many. Or you can venture out on your own quest to find the best fish taco in all of San Diego. We hope you are hungry!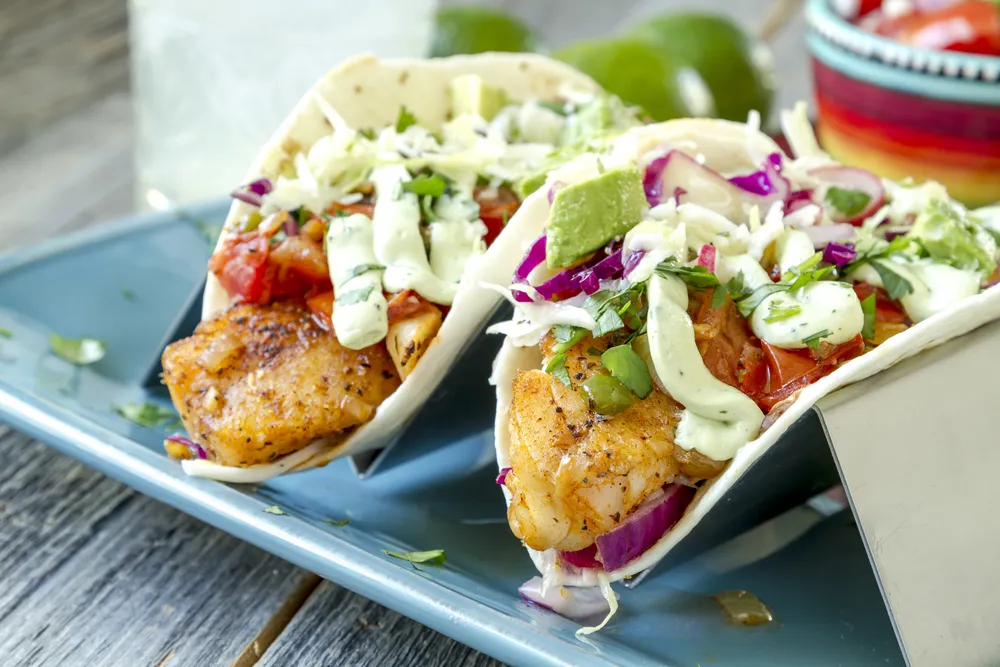 1. Rent a Board
Whether it be a surfboard, long board or stand up paddle board; San Diego is board friendly. Long board the sidewalks that line the beaches or take a stand up paddle board into the ocean and explore the marine life.
Try your hand at surfing; either rent a board and venture into the waves on your own or take a surf lesson from one of the friendly local surf shops. Grab a beach towel, a swim suit and head towards the closet sun, sand and ocean and discover how San Diego locals love to spend their days off. There are numerous beaches located all along the coast of San Diego; do a little research and choose one that caters to your needs.