Planning a vacation to the Caribbean with the kids is always an adventure. With so many resorts out there promising the "perfect family getaway" it is often hard to sort out what is most important when looking at the vacations. Our choices below stand out in many factors including fabulous kid's clubs, great beaches, accommodating rooms and suites, water parks and family concierge services. Although not all of the following choices have every single thing on our list; they all excel in brilliance when it comes to the kids enjoying the vacation just as much as you; the parents. Don't worry we didn't forget about you; with fabulous spas, trustworthy nannies and cell phones to keep in touch we have taken the worry away. Read on to discover our top choices for the best all-inclusive resorts in the Caribbean for kids.
12. Franklyn D. Resort, Runaway Bay Jamaica
You won't find luxurious suites, fine dining or an insanely large property to explore here; instead you will find a home away from home complete with a personal nanny for your entire stay. Welcome to the Franklyn D. Resort & Spa where the friendly atmosphere and staff are enough to make you want to come back. Along with the incredible nanny service that provides each family with a personal nanny or two which is included in your room price, this resort offers a great kids club, plenty of dining options and shallow water beaches for the whole family to enjoy.
Numerous water sports, bicycle rentals, shopping tours, glass bottom boat tours, snorkelling and much more is all included at this resort. Entertainment at night is always family friendly and you can count on the staff remembering your name all week long. Rooms include separate living quarters and kitchenettes that are stocked with crackers, cheese, sodas, juice and fruit that are replenished at no extra price. Discover why this resort is often ranked number one with families.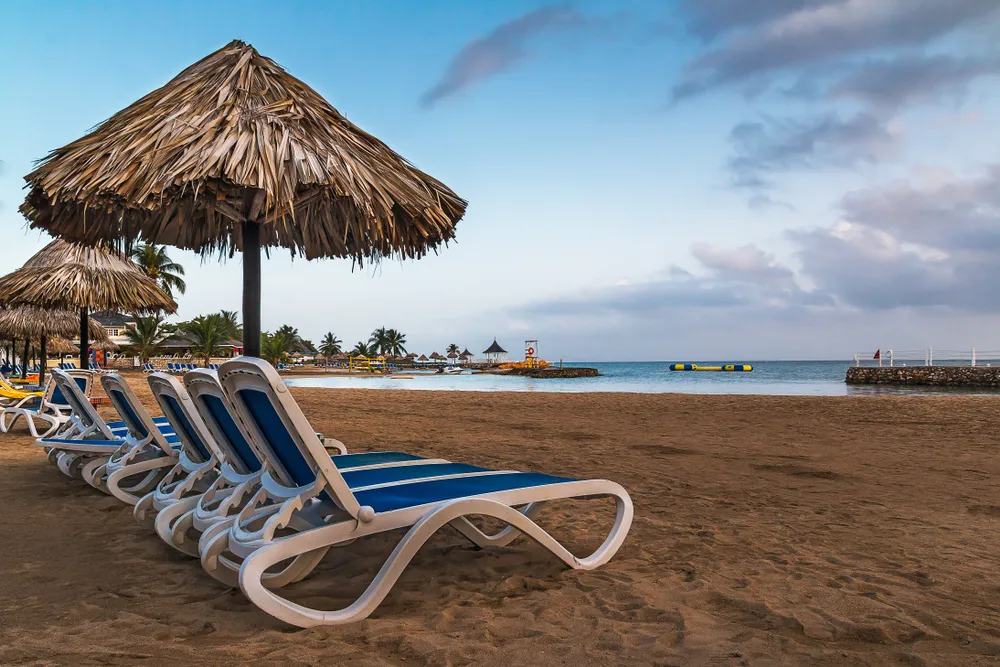 11. Azul Beach Hotel, Mexico
Our next kid-friendly all inclusive resort happens to be in Mexico's mega resort district of Cancun but has more of a boutique hotel feel to it. The Azul Beach Hotel only has 148 rooms and manages to offer a wide variety of choice for families. From a traditional swim up room to a family suite with a separate bedroom to a fisher price theme room which includes toys and special invitations to activities; this resort can please anyone.
If you happen to forget a piece of baby equipment; have no fear as this resort has anything to loan you that you might need. Looking for amazing restaurants that are kid friendly? Look no further than the all-lobster menu for parents and the enticing kids menu to go with it. With plenty of choices you will never hear the little ones complain. With a separate kids club and teen area you can relax and know they are having fun. A breathtaking beach, a safe and clean environment and a quiet and relaxing resort is the perfect spot to spend your all inclusive vacation; perfect for both the kids and parents.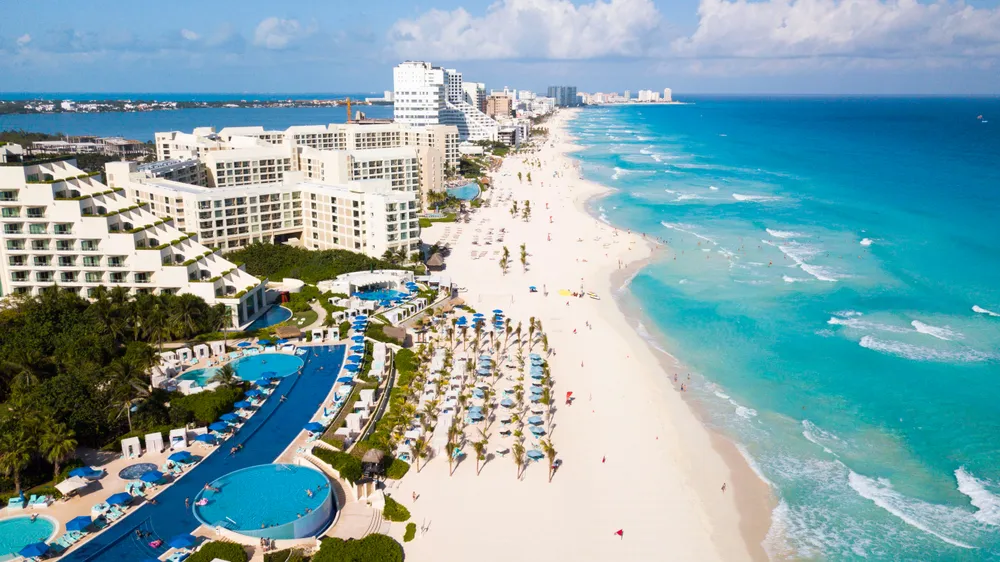 10. Dreams Punta Cana, Dominican Republic
A luxury resort where both kids and parents can let go of their worries and indulge in as much relaxation and fun as they crave; sums up our thoughts on Dreams Resort & Spa Punta Cana. Kids ages 3-12 will love the Explorer's Club with its pirate ship waterslide, indoor game room, movies on the beach, splash fountain and weekly camping adventure. Your teens will enjoy their own space located right in the heart of the sports area of the resort with activities such as bonfires, snack bars, disco nights, batting cages and euro-bungee. Dining options are plentiful with burgers, seafood and pizza being the most popular among families. Or indulge in the 24-hour room service while the kids swim in the pool right outside the room.
Friendly, attentive and amazing are words often used to describe ALL the staff at this resort. From the energetic leaders in the kids clubs to the housekeeping staff that keep the rooms and grounds spotless; don't be surprised to find yourself engaging in many conversations with them throughout your stay. Dreams Spa & Resort in Punta Cana delivers exceptional service, a beautiful atmosphere and enough activities and fun to keep the kids entertained for weeks.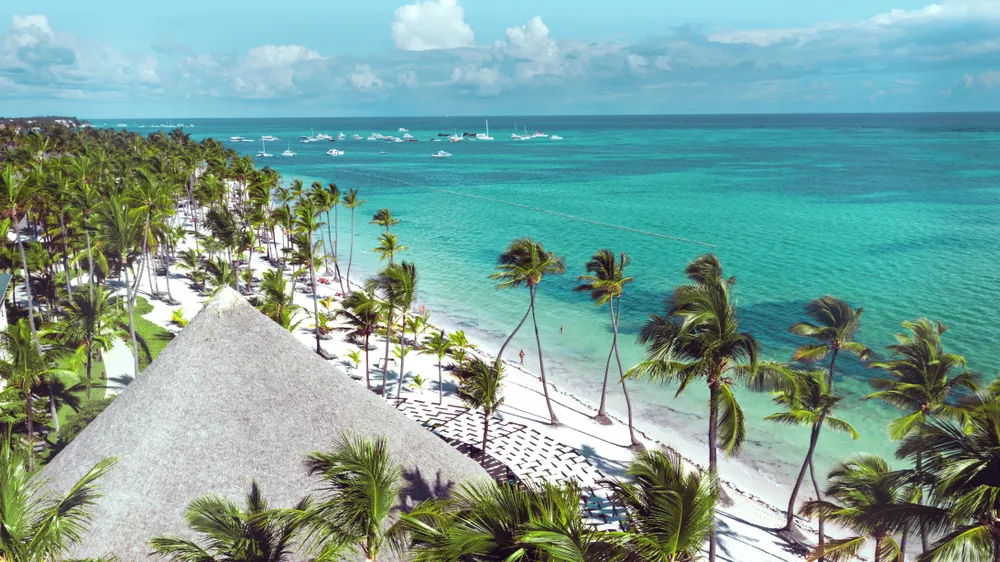 9. Sugar Beach, A Viceroy Resort, St. Lucia
Nestled in between the two emerald green volcanic peaks, in the rolling hills of St Lucia sits one of our top all inclusive resorts for kids. Sugar Beach not only boats a beautiful private beach but also a large grotto pool and private plunge pools. The Sugar Club offers younger kids the chance to explore the coves, mini-putt, learn about marine biology and much more with excellent supervision. The teen's club ensures that the older ones never get bored with zip line excursions, windsurfing, sailing and snorkelling.
With a personalized butler to help you unpack all your bags and be of service throughout your vacation; there is simply nothing to worry about here. Kid's menus, room service and menus that include pizza and hamburgers assure you won't hear any complaints from the little ones in your family. Breathtaking spas for mom and dad while the children have the time of their lives in the kids clubs; it's no wonder so many families choose Sugar Beach as their vacation destination.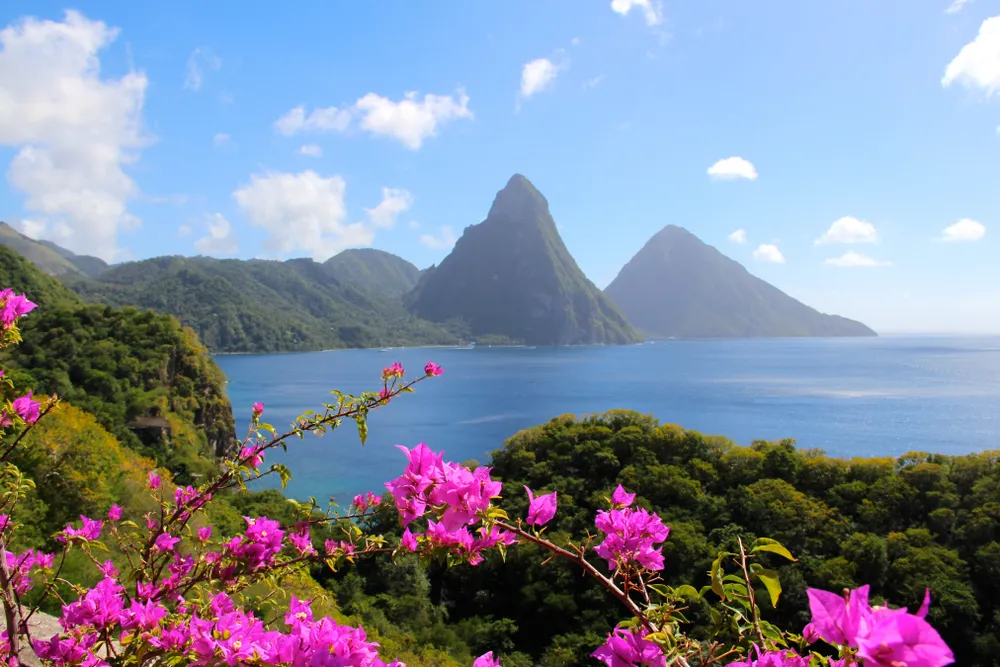 8. Paradisus Playa Del Carmen La Esmeralda, Mexico
Tucked into a hidden private bay lies an oasis for families. The Paradisus Playa Del Carmen La Esmeralda in Mexico offers a luxury vacation for kids and parents alike. Swim up suites, exclusive family activities such as swimming and classes, camping, and themed night parties are just some of the reasons this resort is considered to be so family-friendly.
Stay in a two bedroom suite for extra privacy or take advantage of the family concierge experience in which luxury is taken to a new level with special treats such as a personal tour of the resort and a private pool. Kids will love the kids club which is open until 10pm and loaded with activities and excursions that are anything but boring offering crafts, treasure hunts, sports and campfires at night. Restaurants that open at 6am, bottled water in excess throughout the resort and superior customer service are small touches that will have you coming back year after year. Come discover this kid-friendly all inclusive paradise in Mexico.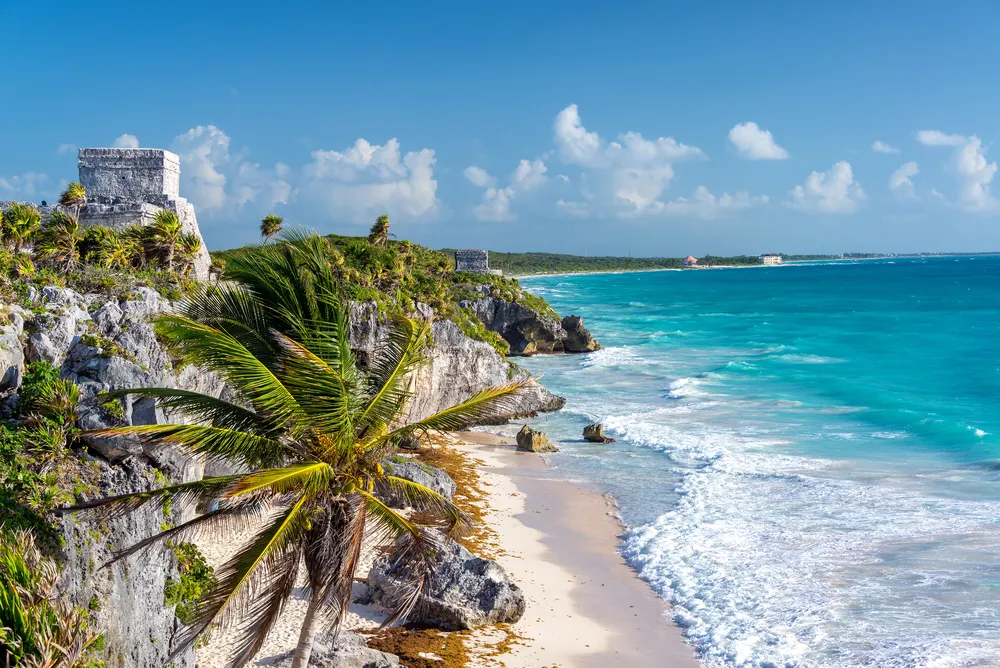 7. Beaches, Turks and Caicos
If a 45,000 square foot water park coupled with a kids program that takes the tiniest newborns all the way up to teens isn't enough to convince you that Beaches in Turks and Caicos is one of the best all-inclusive resorts for kids than read on. Watch as your kids slide down the waterslides or enjoy a soda at the swim up soda bar in Pirate Island Water Park. Let your tweens and teens have the independence they crave at the nightclub specifically designed with them in mind, or watch as they have a go at learning how to scratch vinyl records at the DJ academy.
Your younger ones will love the Sesame Street characters that can be found around the resort, as well as the train that runs through the resort. Stay in luxury at your choice of accommodation and dine at one of many restaurants designed with kids in mind. Enjoy the six pools, 2 kiddie pools, unlimited scuba diving and water sports, 2 huge waterslides and the excellent service Beaches is known for.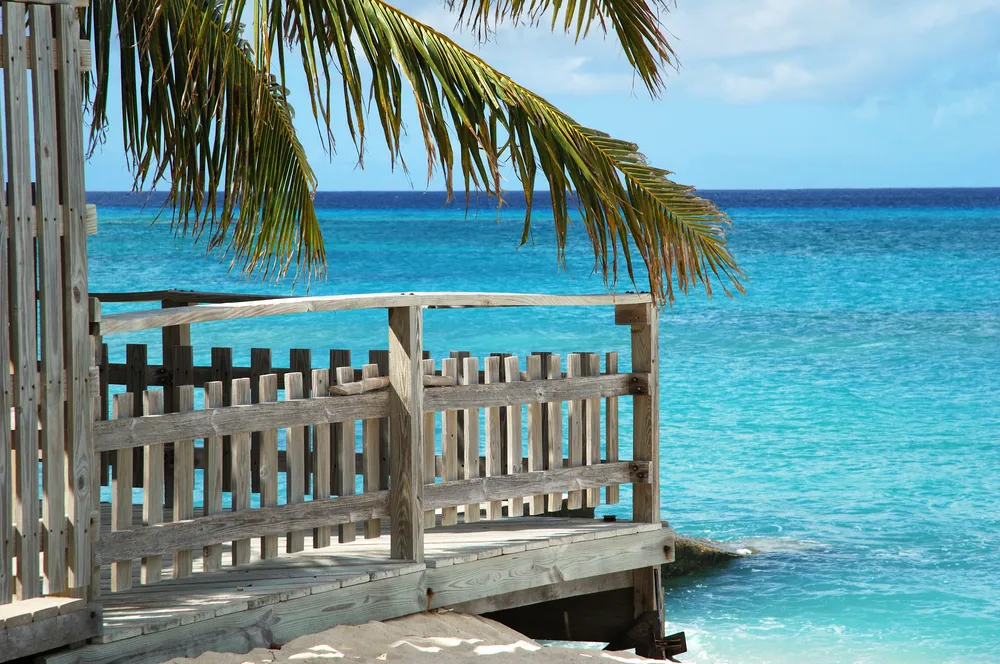 6. Coconut Bay Beach Resort and Spa, St. Lucia
Divided into two resorts; one for adults-only and one for families this is the perfect all-inclusive vacation. Families will want to book the Splash wing of the resort which offers colourful ocean facing rooms, a large water park, lazy river and paintball facility. Toddlers will love the mini water park with water cannons, overflowing buckets and fountain sprayers. For the older kids watch and play along as they shoot down the waterslides or drift under waterfalls through the lazy river.
The Kidz Klub at this resort goes above and beyond in terms of fun. Besides a zip line, rock wall and pirate ship; kids are encouraged to take part in the animal rescue program and learn about St. Lucia through a variety of fun and educational activities. Mom and Dad are given complimentary local cell phones to keep in touch during the day. Family suites are available with connecting internal doors so multiple families or families with older kids can stay connected; yet have their own space. With many great restaurants to choose from, kayak and paddleboard lessons on site and beautiful beachfront to explore; it's no wonder this resort is so popular with families.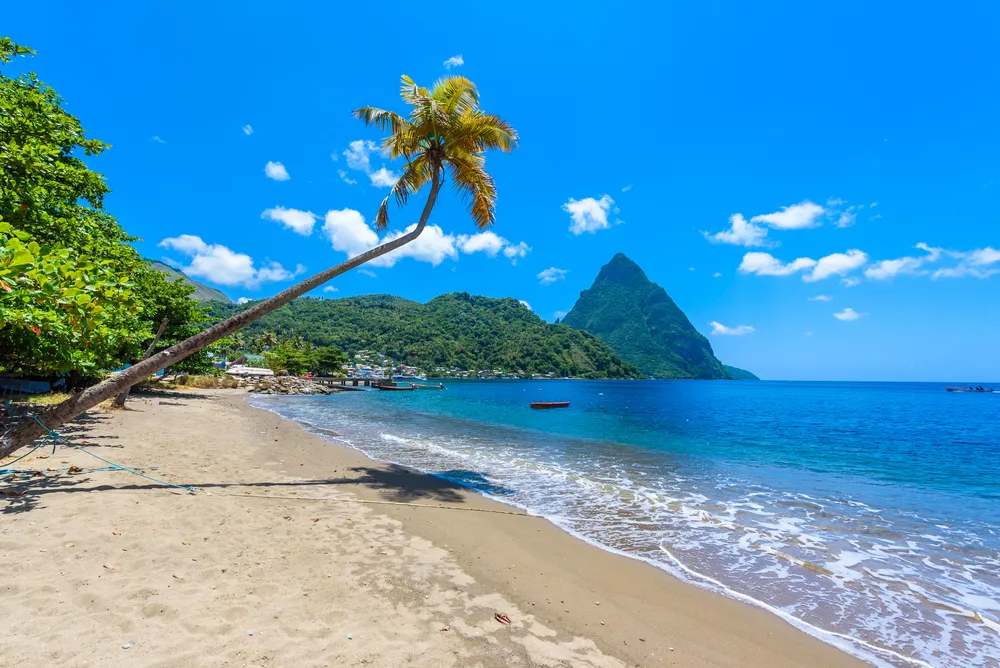 5. Hard Rock Hotel, Dominican Republic
One of the largest resorts on this list, the Hard Rock Hotel in Punta Cana is also extremely kid-friendly. Family pools rocking age appropriate tunes and kids pools offering some pretty sweet waterslides are just the beginning. Possibly the best resort on the list for toddlers as it is known for its "Little Big Club". Characters including Barney, Bob the Builder, Angelina the Ballerina and Thomas the Tank Engine are all present and interactive here. Let the kids take part in helping them to prepare for their live shows or schedule to have breakfast with your little one's favourite character. Play mini-golf with the family, hit the arcade or tackle the 5-meter climbing wall together.
Unwind in your 2 or 3-bedroom family suite where touches such as kid's bath products, child-sized bathrobes and an Xbox 360 with a variety of games will not go unnoticed. From exotic restaurants to 24-hour included room service we promise you will not go hungry and the kids will love it as they dash into the restaurants and the service staff know their names. Small extraordinary details and impeccable amenities makes this resort a must visit.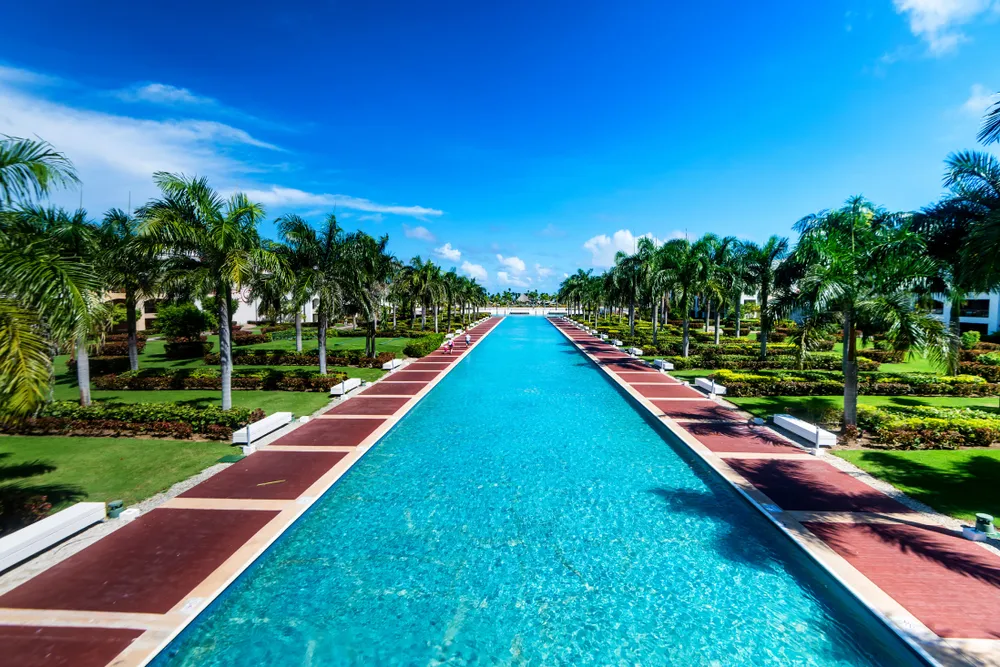 4. Club Med's Ixtapa resort, Mexico
Club Med is famous for its amazing resorts and it is no surprise to us that Club Med Ixtapa Resort makes this list. Catering to babies as young as 4 months all the way up to teenagers; the four separate programs really stand out as innovative and amazing. A restaurant dedicated to babies and their parents, a children's only restaurant with activities throughout, a room dedicated to all of your baby's needs as well as golf, Zumba, tennis, a teen spa, nature program, pajama club and children-only cooking program… Club Med Ixtapa offers all of the above and most of them at no extra charge!
We suggest splurging and booking one of the deluxe family rooms in the Iguana building. The most central location with adjoining comfortable rooms and a balcony overlooking the beautiful scenery sets the stage for a perfect vacation. From flying trapeze and circus school to tennis lessons, kayaking and beach volleyball the activities are endless for both kids and parents. With every restaurant being kid-friendly, high chairs available and exquisite menus; the resort truly has it all. If you are looking for the perfect place to relax, soak up the sun and give your kids the vacation of a lifetime; look no further than Club Med Ixtapa.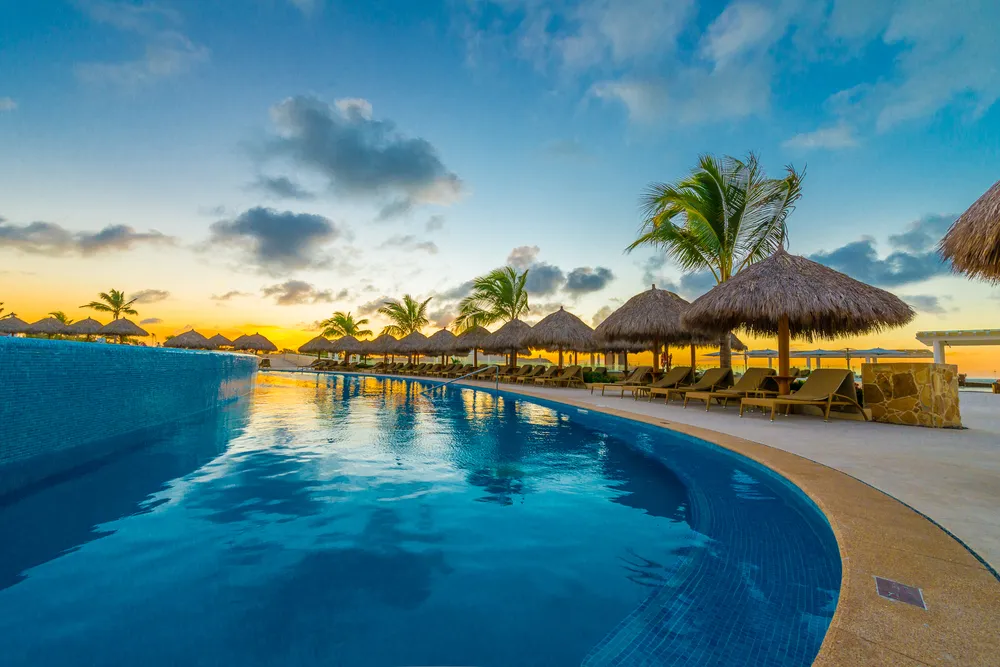 3. Beaches Negril Resort and Spa, Jamaica
Located on the famous 7-mile Beach sits an all-inclusive resort that practically screams kid-friendly. The first thing we must mention is the amazing water park that's built right onto the beach. Pirate Island is loaded with water slides, kid-friendly pools, swim up soda bars, an ice-cream bar, shooting water fountains, a lazy river and so much more. Kid's camps that operate from 9am-9pm are available for babies all the way to teens. With age appropriate activities including but not limited to treasure hunts, sandcastle building, snorkelling, sailing, swimming, pizza making and glass bottom boat rides; your kids will be begging go back each day. The teen's program is quite exceptional and offers unique activities such as pizza bars, water sports, soda bars and a teen's only nightclub.
From beachfront suites to family concierge suites you won't find your family squished into a typical hotel room at this resort. From eating dinner on the beach to classic barbeque to exotic flavours; the food at Beaches won't disappoint and certainly offers something for everyone. Discover the silky white sand, the turquoise waters and a resort that caters to families with kids of all ages.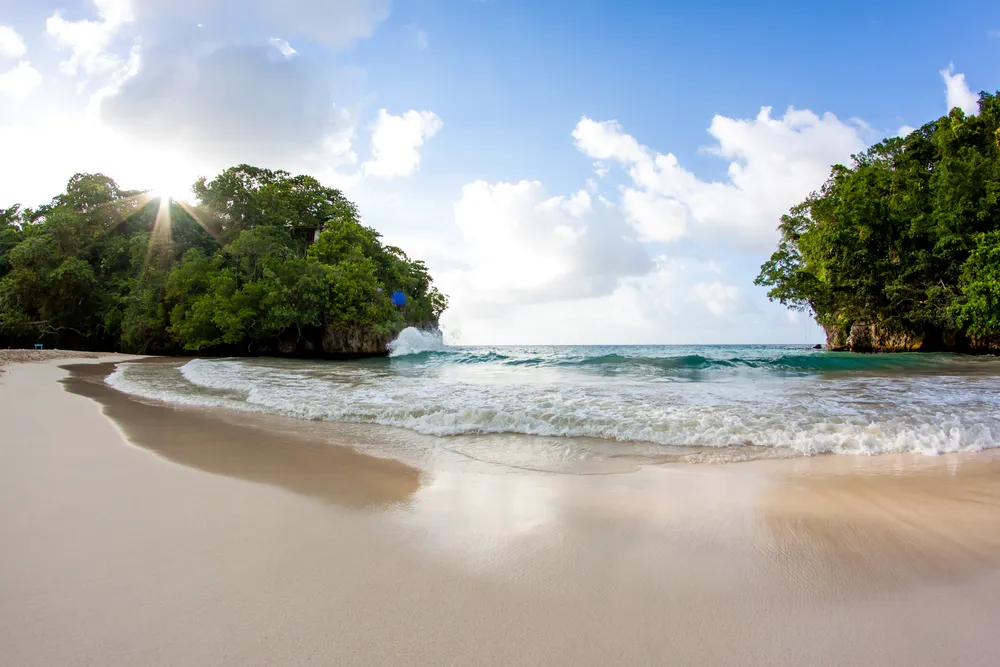 2. The Reserve at Paradisus Palma Real Resort, Dominican Republic
A private beach, family concierge services, a pool with slides for the kids, an outstanding kids club and with more than half of the rooms being family suites; this resort is clearly made for families. We highly recommend booking the family concierge experience as it will make your vacation seamless. From the V.I.P check in to the luxurious family suites to the personal concierge who will remain in contact with you during your entire stay; you won't have a worry in the world.
Your personal attendant will book your dinner reservations, take you to the your private beach area or children's pool, be available to you 24/7 through the free mobile phones provided and leave special surprises for your kids throughout your stay. Mini bathrobes, slippers and personalized hats and t-shirts are just a bonus for the kids. Let them eat at the kids lounge and buffet, scale the climbing wall at Adventure Park and enjoy the nightly children's magic shows, discos or movie nights. This large resort is filled with so many activities your kids won't know what to choose first; but whatever they choose know that this vacation is one they will not forget.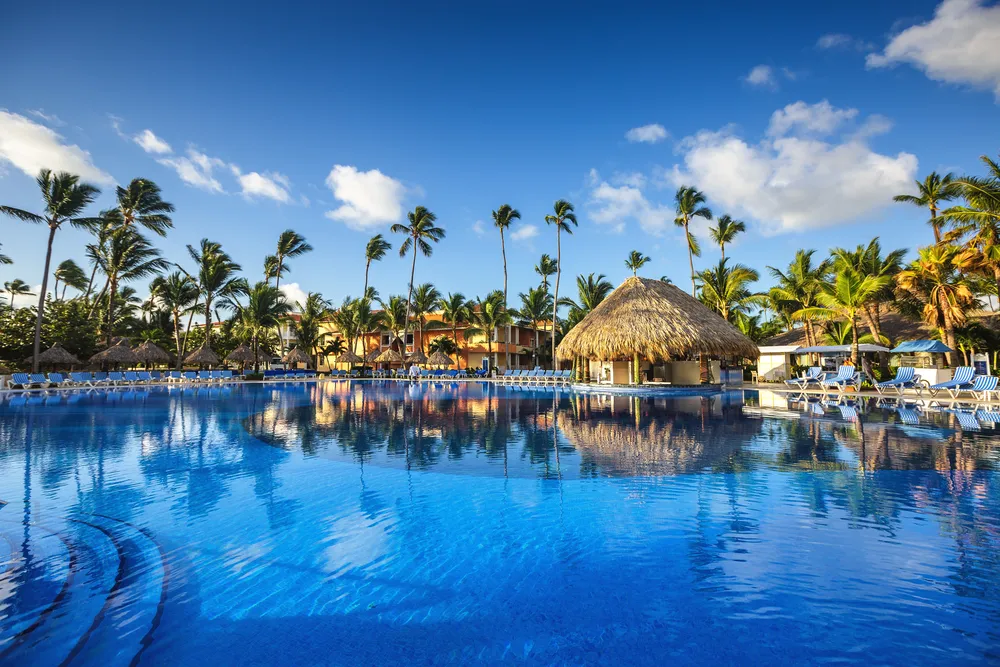 1. Atlantis Paradise Island, Bahamas
Though not really a true all-inclusive resort we couldn't leave the famed Atlantis Resort off of this list. With its mythical and enchanting adventures coupled with the exotic experiences you won't find anywhere else; Atlantis is a dream come true for any kid, or kid at heart. Home to one of the largest water-themed attractions in the world where you can take thrilling rides down water slides, race through the river filled with rapids, swim in one of 11 swimming pools or visit the kids water play fort.
Take the older kids for an adventure and snorkel the coral reef in search of stunning tropical fish, or feed the stingrays in the lagoon or perhaps you are brave enough to come face to face with sharks. Let the younger ones enjoy the action packed adventure camps where theater, outdoor play and marine life interactions are just a handful of the amazing activities to choose from. From affordable hotel rooms to luxurious suites, to elegant restaurants and beachside bars you can customize your vacation to meet any and all of your needs. Check out the dining packages which we suggest adding on as kids under 11 will eat free with you. An incredible experience in an unbelievable paradise; Atlantis is one place you'll never forget.