From sea to shining sea, America is a beautiful country filled with varied landscapes, eye-popping attractions and friendly people everywhere you go. Imagine being a new-comer to America and trying to decide where you're going to call home, a tough task considering there are so many great options.
Whether you prioritize renowned education, beautiful scenery, booming job markets or all of the above, there's certainly a city in America that suits you and your family's needs. Follow along as we roundup the top 12 cities to live in America…
12. Ann Arbor, Michigan
Home to the University of Michigan, Ann Arbor has been ranked as a great place to live by many. One of its top attracting qualities is its top tier healthcare. The city is known to charm residents with its historic main street lined with bookstores, gift shops and taverns.
Aside from the University, Ann Arbor is also known for its high quality public schools, low crime rates, a diverse job market, and wide array of public parks. Whether you're a growing family, young professional, or in your retirement years, there's something for everyone in Ann Arbor.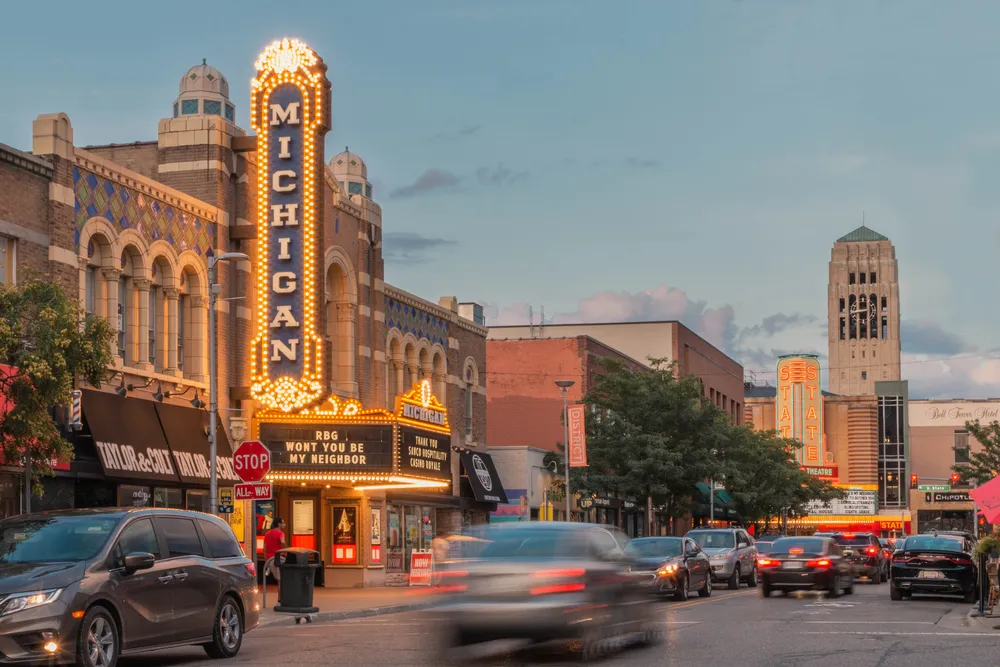 11. Boise, Idaho
Idaho isn't all about the spuds, in the city of Boise you'll find a population over 200,000 and many residents live there strictly for the amazing outdoor options. With a backdrop of the Rocky Mountains, the Boise Foothills provide residents ample opportunity to enjoy the great outdoors and the Ridge to Rivers system makes it easy.
This interconnected network of trails and roads courses through the Foothills linking neighborhoods and public lands. With over 190 miles of trails, there's a perfect route and degree of difficulty for everyone.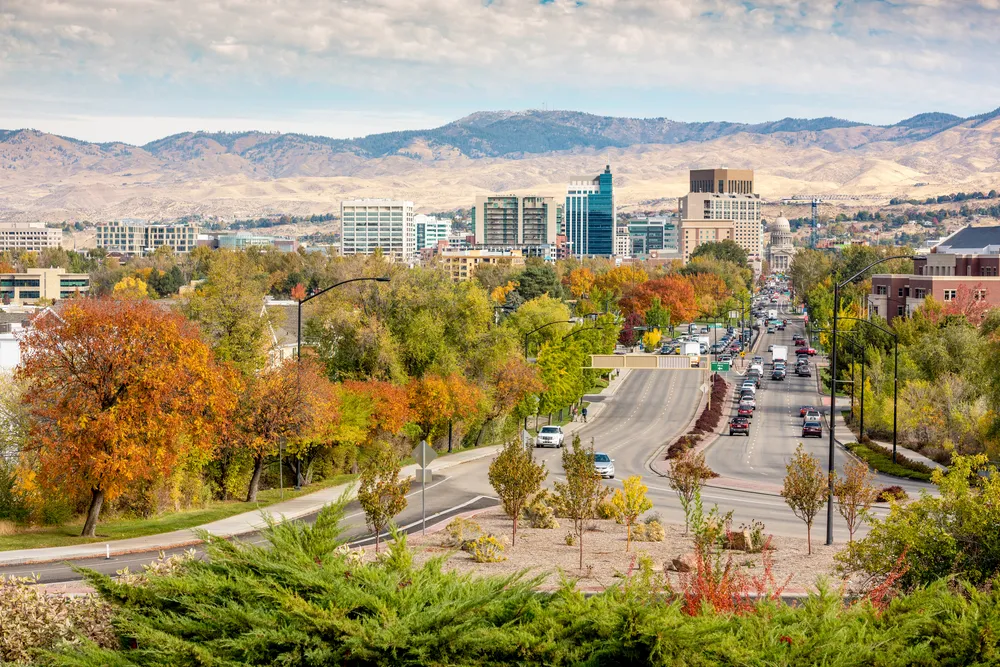 10. Portland, Oregon
Portland, Oregon is a well-rounded city that offers residents a friendly, laid-back lifestyle. The city certainly lives up to its motto "Keep Portland Weird" with its offbeat events and shops all around town. Portland is known for its museums, art galleries and is even home to the oldest public library on the West Coast.
If you're a sports fan, Portland has a loyal sports community supporting their their NBA basketball team, MLS soccer team, and major junior ice hockey team. The city also offers residents an amazing variety of wildlife to explore with two mountain ranges and the Pacific Ocean within an hour or two away.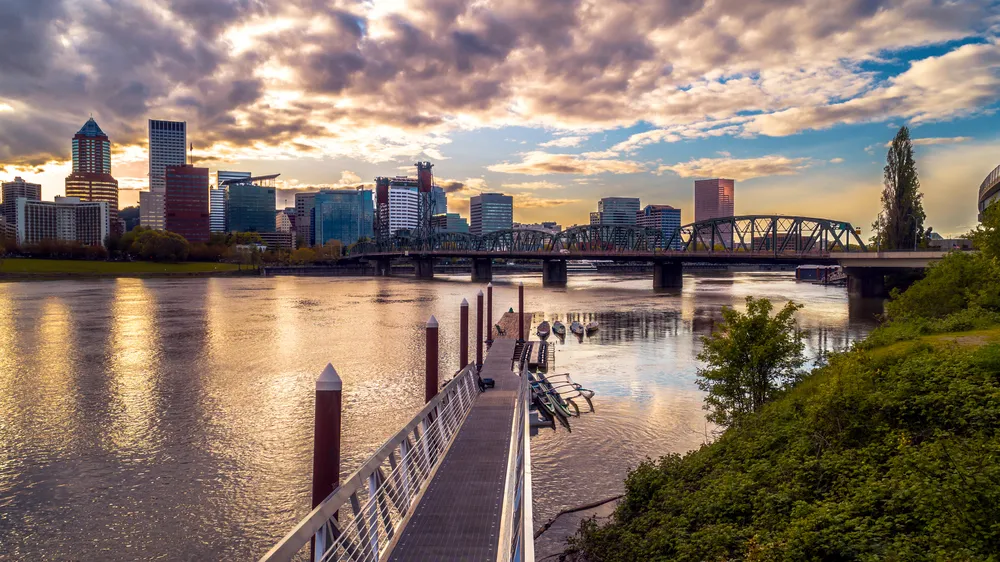 9. Sarasota, Florida
Located on Florida's Gulf Coast, Sarasota has rose quickly in the 2021 ranking of the top places to live in America. With warm temperatures year round, pristine beaches and a thriving arts scene, Sarasota definitely has a lot of attractive qualities for citizens looking for a place to settle down.
The focus of many job opportunities in Sarasota are in trade, education, and transportation. A recent increase in tourism and new residents flocking the area has also created job opportunities in the leisure and hospitality space.

8. Portland, Maine
Portland, Maine jumped several ranks leading into 2021 for its ability to offer residents a high quality of life and fairly steady job market. It ranks high for several quality of life factors including low crime rates, college readiness among high school students, proximity to renowned health care, low commute times and overall well-being.
It offers residents a small town feel in a bigger city by being located right on the water at Casco Bay and lined with cobblestone streets. There is no shortage of activities to do in Portland between between sailing, fishing, cross-country skiing, and exploring the city's vibrant nightlife.

7. Naples, Florida
Naples, Florida had a big jump from spot number 14 to spot number 7 in 2021 as one of America's greatest places to live. Nestled between the Everglades and the Gulf of Mexico, Naples offers residents an array of breathtaking beaches, sprawling golf courses, and fine dining and shopping.
Naples is in close proximity to the bustling cities of Tampa and Miami, but doesn't attract as many tourists which offers residents a slower-paced lifestyle. It's no wonder this area is home to a large retirement community and "snowbirds" from cold weather states.

6. Colorado Springs, Colorado
Just an hour's drive from Denver and proximity to Aspen and Vail's world-class ski resorts, Colorado Springs has quickly become a highly sought after destination to put down roots in America. With a cost of living that's approximately 15 percent lower than in Denver, it's no wonder that the area is booming with new residents.
With endless parks, cultural attractions and quality schools, this area definitely has reason to attract so many newcomers. Colorado Springs has a variety of job opportunities increasing in healthcare, construction and tourism in recent years. Colorado Springs also ranks among the top 25 cities for year-round clean air, according to the American Lung Association.

5. Austin, Texas
Austin, Texas, was listed as number one for three years in a row in 2017, 2018 and 2019, then dropped to spot number 3 in 2020, and now spot number 5 in 2021. Despite falling in rank, Austin still remains a highly sought after location to live in America for a variety of factors.
The area offers a strong job market and offers residents a balance of laid-back outdoor living with all the benefits of bustling city life. Austin also attracts many visitors and residents with its lively music and festival scene.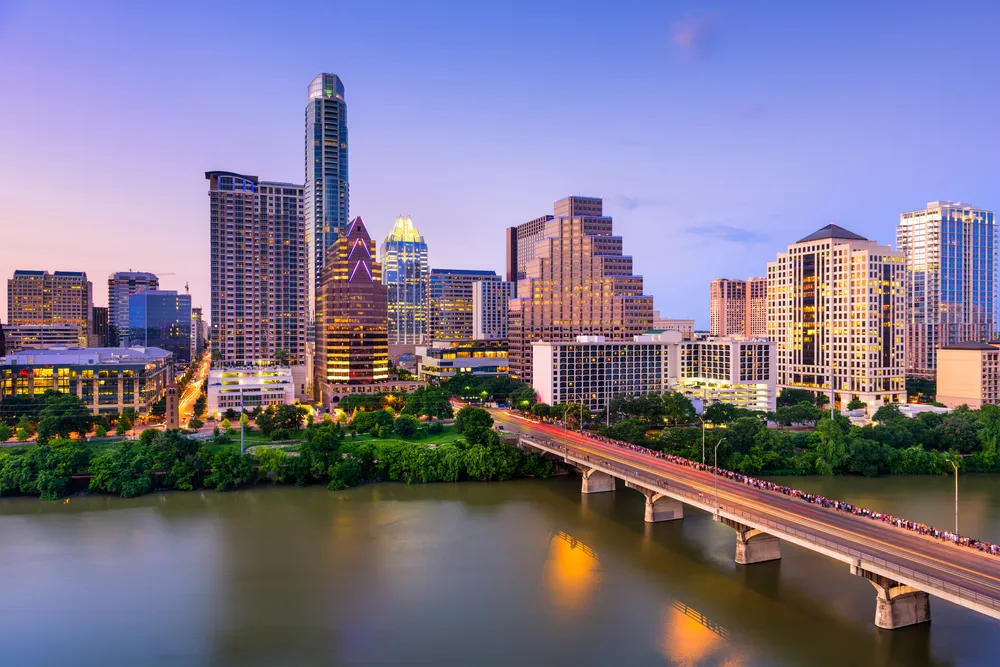 4. Fayetteville, Arkansas
Nestled in the Ozark Mountains, Fayetteville, Arkansas is a region that's experiencing significant growth. The area has quickly transformed from a small town feel to being a center of education, culture, commerce and entrepreneurialism.
This area is known as the birthplace of Walmart, the headquarters of Tyson Foods, the home of the University of Arkansas, and the flagship campus of the U of A system. The area is also known for its friendly locals, community feel, and abundance of state parks, which has attracted people from all walks of life to the area.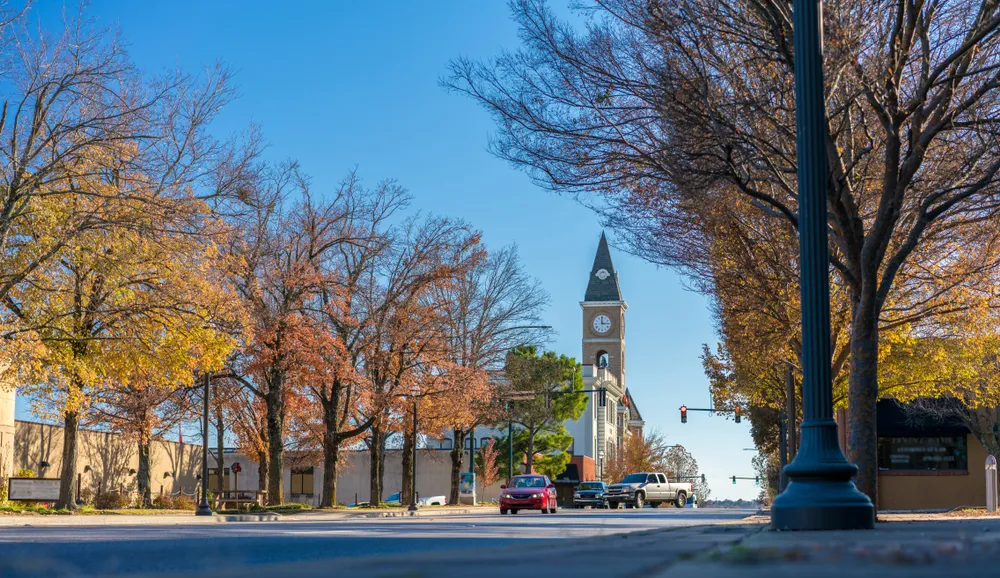 3. Huntsville, Alabama
One of the most unexpected chart toppers for the 2021-2022 roundup of the best places to live in America is Huntsville, Alabama. This city is a relatively small metro-area, but is growing at a rapid pace, which has attracted many newcomers.
Huntsville is known for its critical role in the space race of the 1960s and the area still continues to attract a large number of engineers working at NASA and the US Army's Redstone Arsenal.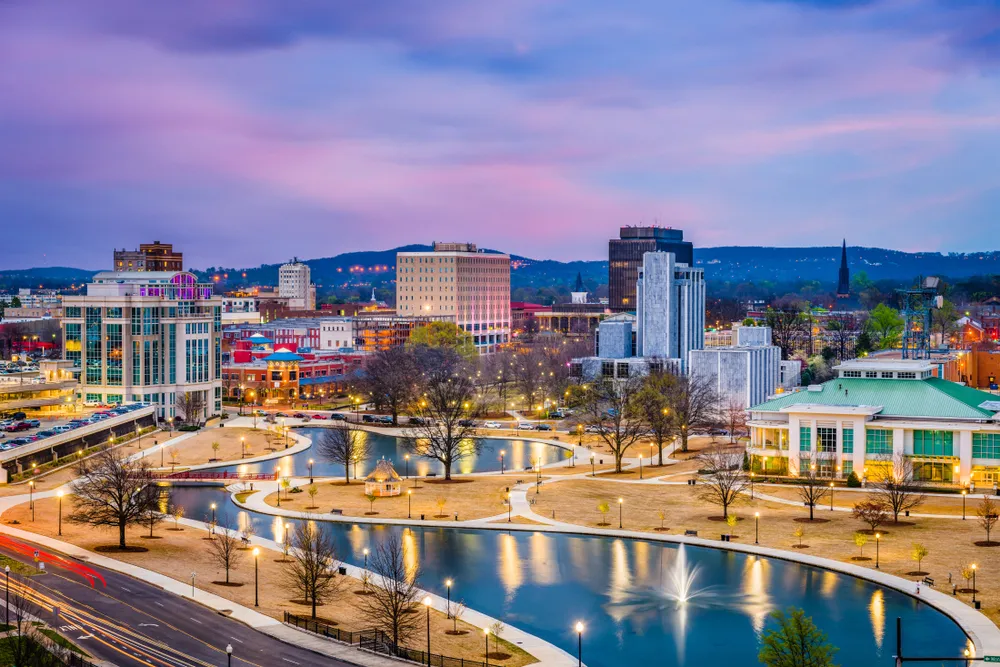 2. Raleigh and Durham, North Carolina
Raleigh and Durham, North Carolina charted quite high in the 2021-2022 U.S. News & World Report for its strong economy, booming education system and exceptional quality of life. North Carolina's Research Triangle offers three nearby universities, and is known for its many job opportunities in education, manufacturing, aerospace, biotechnology and green energy.
Outside of the professional front, Raleigh and Durham also offer an acclaimed culinary scene with many places to eat and drink. This area is home to the world's largest beer garden and offers residents a mild climate that makes spending time outdoors a breeze.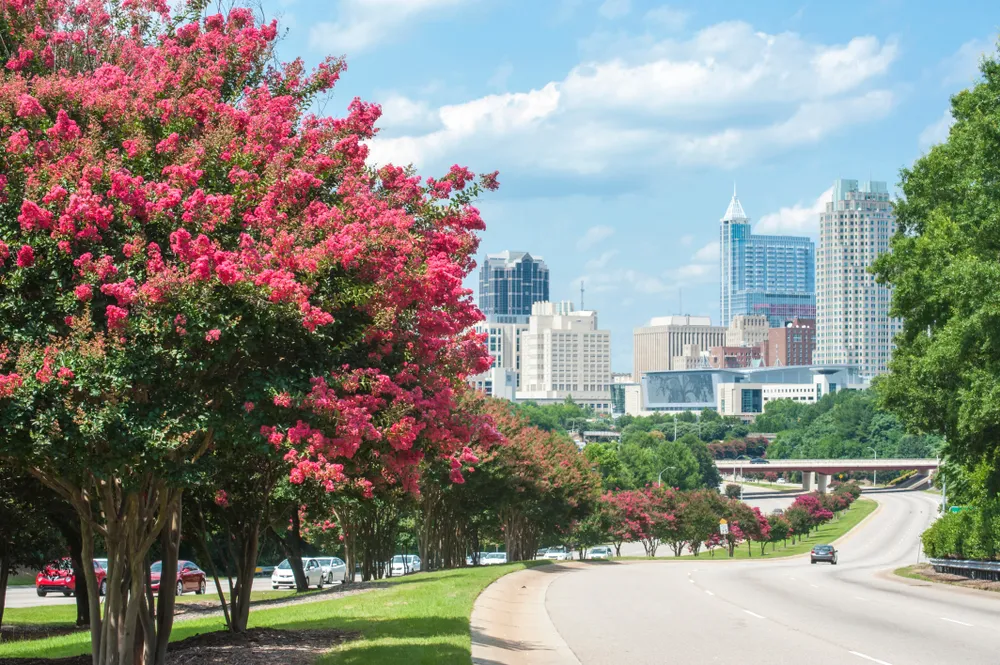 1. Boulder, Colorado
According to the U.S. News & World Report on Best Places to Live in the United States, Boulder, Colorado tops the charts on a variety of factors such as the local job market, housing affordability and quality of life. Boulder is the perfect home base for outdoor lovers with its gorgeous scenery, hiking trails and skiing.
The city is also known for its focus on health and wellness with many practitioners of alternative medicine and fitness enthusiasts calling Boulder home. It's a great city for individuals of all walks of life whether they be a growing family, young professional or anyone looking for a balanced quality of life.