Cruises are a popular vacation option for seniors, but for some, the cost exceeds their budgeted vacation fund. According to Cruisehive, the average cost of a Cruise in the U.S. is more than $200 per day and with most cruises lasting one week, the average couple pays $2,800 for their cruise, not including transportation to their departure port or other travel-related expenses. And in some cases, cruises exclusively offer activities that aren't senior-friendly, making the experience less than fun for older guests.
Thankfully, there are plenty of safe, affordable cruises for seniors. Here are five of the best.
Norwegian Cruise Lines Viking Cruise – Alaska Ketchikan & Victoria
Cost: Starting at $63 USD per person/night
Norwegian Cruise Lines' five-day cruise from Alaska to Seattle leaves land in Seattle Washington and makes its way up to Ketchikan (Ward Cove), Alaska. Seniors on this cruise can choose from an inside, oceanview or balcony room, or a full luxury suite.
While on board, cruise guests are treated to free specialty dining, free excursions and a free open bar. Seniors hoping to bring along additional family members can take advantage of Norwegian Cruises Lines' free extra guest policy, which allows them to bring along a third and fourth guest for free, and those looking to save costs will be pleased to know that Norwegian provides free airfare for the second guest.
The ship features more than 15 dining options, including Mexican, Italian, French and casual on-the-go options. There's also a multitude of bars and lounges, as well as various entertainment options daily.
Holland America: Greek Enchantment & Aegean Sunsets
Cost: Starting at $75 USD per person/night
Seniors in search of a longer cruise may embark upon the Holland American Oosterdam cruise, which features 14 days of travel on the Aegean Sea. It departs in Trieste, Italy, and treats travelers to stunning coastal cities and landmarks such as Split, Croatia; Mykonos, Greece and Istanbul, Turkey before finally docking in Venice, Italy.
While aboard, there's plenty to keep seniors entertained and busy. Free fitness classes include mat pilates and yoga, while daily stage shows, film screenings, and lounge dancing balance fitness with good times.
Dining is free all day, with options that include buffet and late-night snack bars, as well as a casual outdoor grill. Tips are included in daily rates, so guests can focus on enjoyment while traveling.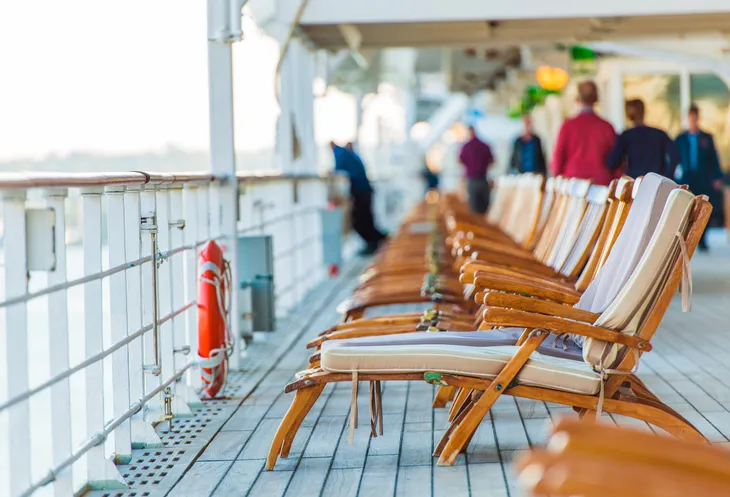 Royal Caribbean International: Western Caribbean Cruise
Cost: Starting at $33 USD per person/night
Royal Caribbean's four-night Western Caribbean Cruise departs from Galveston, Texas, with its only port of call being Cozumel, Mexico. Starting at the low cost of just $33 USD per night, the cruise operator's Western Caribbean cruise package includes accommodations, entertainment, onboard meals, activities and entertainment. It's important to note that this particular package does not include excursions, gratuities or alcoholic beverages.
Dining options on this cruise include a steakhouse and Italian and Japanese cuisine, as well as unlimited snacks and room service. The ship features eight bars and lounges, as well as a variety of activities and entertainment that cater to all tastes.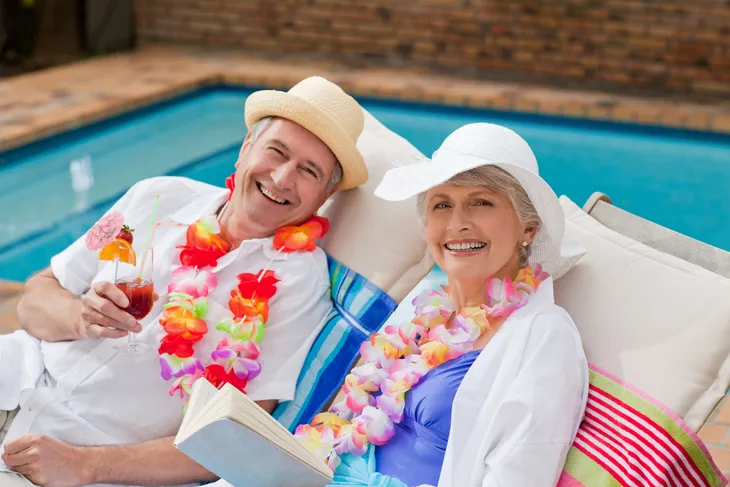 Norwegian Cruise Lines: Bahamas
Cost: Starting at $60 USD per person/night
The Norwegian Cruise Lines Bahamas cruise gives its guests the chance to see four cities in four days. It departs in Miami, Florida, and stops in Grand Bahama Island, Great Stirrup Cay and Nassau before returning to Miami on its final day.
The ship's guests can enjoy alcoholic beverages for free, including spirits, cocktails, wine and draft beer, at various restaurants, lounges and bars. Paid guests also enjoy free dining 24 hours a day, with options that include Mexican, Italian, French and casual American cuisine.
Onboard entertainment keeps seniors and guests of all ages busy day and night. That includes stage shows, movie screenings, and daytime games and activities. To further add to this vacation's value, Norwegian Cruise Lines provides free airfare for the second guest.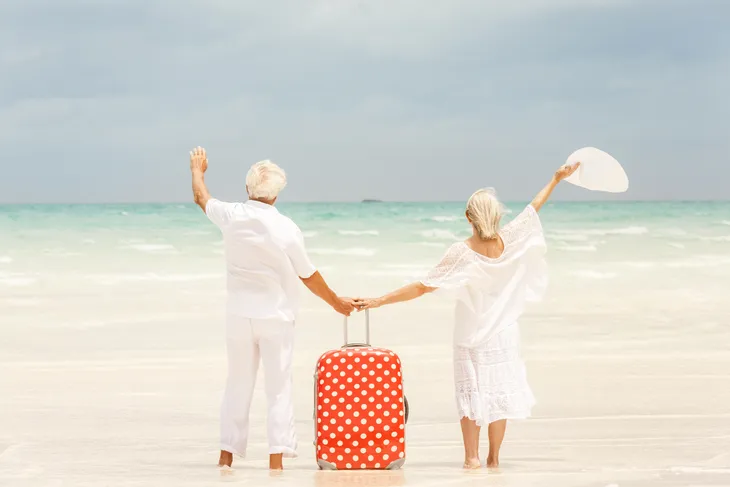 Celebrity Cruises: Key West, Grand Cayman and Mexico
Cost: Starting at $40 USD per person/night
Celebrity Cruises' six-night Western Caribbean Cruise departs Fort Lauderdale, Florida, and stops in three ports of call: Key West, Florida; George Town, Grand Cayman and Cozumel, Mexico. This affordable cruise includes accommodations, entertainment and activities, as well as onboard meals, limited beverages and prepaid gratuities.
Dining options onboard the ship include Italian, French and casual cuisine, while daytime activities give senior travelers plenty to do, including bocce ball and spa treatments. The ship features three pool bars, one outdoor coffee bar, and a variety of lounges and nightclubs.
Seniors traveling with Celebrity Cruises might also enjoy the onboard casino, which features blackjack, slot tournaments, craps and roulette, as well as a broad range of on-ship shops. Furthermore, cruise guests can take in nightly shows that include comedy acts, outdoor movies, interactive game shows and musicals.