Phoenix, Arizona, doesn't usually rank very high on most people's list of "Places to Visit Before I Die." Despite being the most populous state capital in the U.S., the desert metropolis is continually passed over for destinations like New York City, Los Angeles and Las Vegas. In fact, many people would likely scoff if someone suggested Phoenix as a great destination for their next vacation.
Phoenix is as good a vacation locale as any, though—and possibly better than some. With a subtropical desert climate, the weather is almost always good in the Valley of the Sun and Phoenix serves as a jumping-off point to most other attractions in the area, including the Grand Canyon. Not only that, but Phoenix deftly mixes its Old West heritage with modern cosmopolitan fare, making it a true oasis of culture in the American west. There's no shortage of things to see and do in the city; here are just 12 of the activities that Phoenix has to offer.
12. Golf
Heading out to find lush greens in the middle of the Sonoran Desert might seem a little crazy at first, until you realize that playing golf might very well be the most stereotypical thing to do in Phoenix, as plenty of travelers from the northern latitudes head south to hit the greens during the winter months.
Despite its arid climate, Phoenix is home to over 200 golf courses, though, which means you have your pick of greens. Whether you prefer a secluded desert canyon or a ritzy resort-owned golf course, Phoenix has many to choose from. As a host city for various LPGA and PGA tournaments, Phoenix also boasts championship courses that will challenge even seasoned golfers. If you're up for it, head over to TPC Scottsdale and try out the Stadium Course, which was designed by Jay Moorish and Tom Weiskopf for the PGA Tour's largest and most popular event, the annual Waste Management Phoenix Open, held in February each year.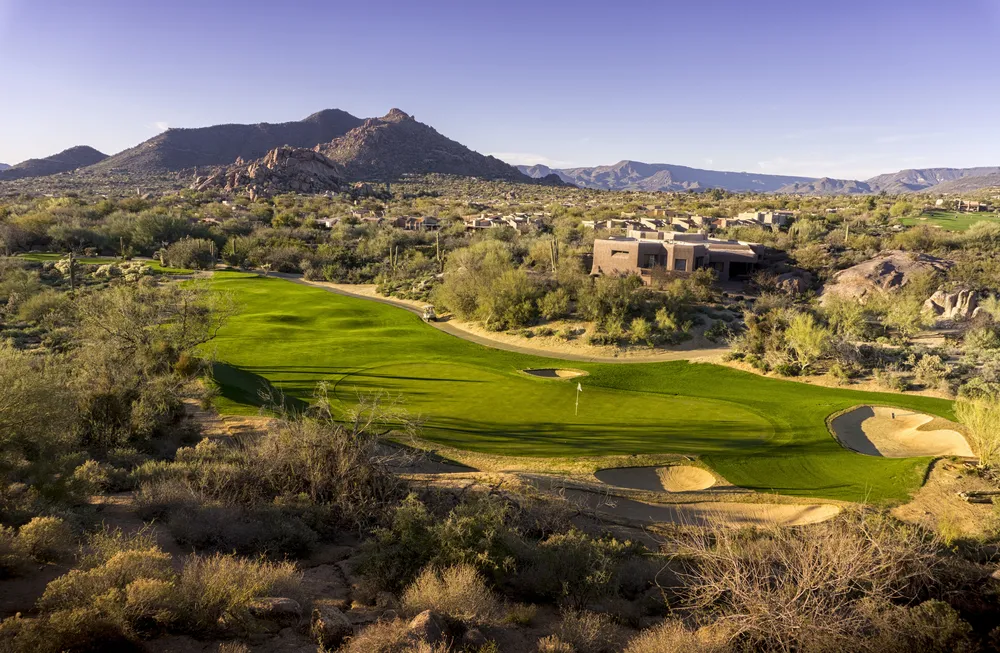 11. Visit Camelback Mountain
Phoenix's climate might be hot and dry, but the desert is also home to gorgeous mountain vistas. One of the more popular areas is Camelback Mountain, a peak rising 2,704 feet above sea level. Camelback is part of Echo Canyon Recreation Area, and 2 trails will take you to the summit of Camelback. The climb rises about 1,200 feet and is popular with intermediate-to-advanced athletes. Particularly popular with hikers is the 1.4 mile long Cholla Trail, as is mountain biking in the area. The Echo Canyon Trail is slightly shorter, at 1.14 miles. Both hikes have steep grades and are considered strenuous. Also popular is rock climbing; the 100-foot tall Praying Monk formation is one of the better-known attractions for climbers.
Camelback can get quite busy, especially during peak season in April; luckily, there are alternatives in the Echo Canyon Recreation Area, including the North and South Mountains. All provide wonderful views of the Sonoran Desert. Need some post-hike fuel? Stop off at El Chorro Lodge at the mountain's base for a bite to eat.
10. Try Authentic Mexican Cuisine
For many of us, Mexican cuisine starts and ends with something out of a box or a meal at a big chain restaurant. Some of us might not even be aware that some of our favorite dishes aren't really Mexican. In Phoenix, you don't need to search far and wide to get a taste of authenticity with your meal. For those who maybe aren't quite as adventurous—or have many palettes to please—fusion restaurants are abundant, with blends of Spanish, Mexican and American cuisines ready to serve up.
Many restaurants, like Mi Amigo's in downtown Phoenix, are owned and operated by families with Mexican roots. Some of them, like Aunt Chilada's, are institutions that have been in the city for ages. Serving up enchiladas, tamales, fajitas, chimchangas and tacos, Mi Amigo's is popular with locals. Aunt Chilada's is located in a converted 19th-century building, which gives the restaurant a hacienda feel. Both offer fiesta fare on important Mexican holidays and both have happy hour.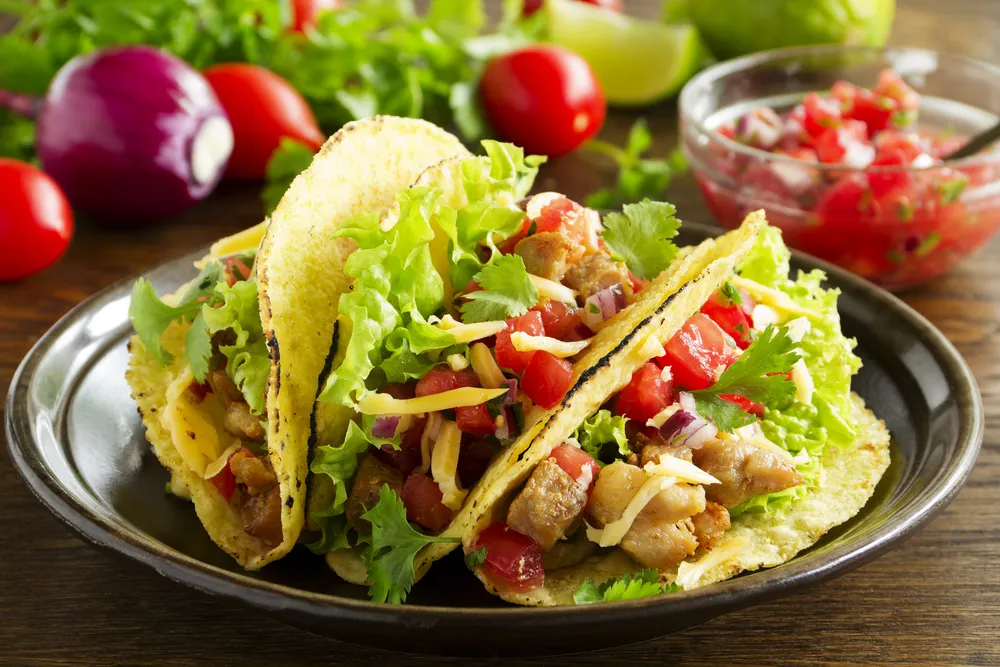 9. Visit the Heard Museum
The Heard Museum, which was founded in 1929 by Dwight B. and Maie Bartlett Heard, houses a large collection of Native American artifacts and art. The Heard has over 40,000 items, and not only is it a historic museum, it's a living museum. It showcases contemporary Native cultures and art, as well as historical pieces, such as the Barry Goldwater Collection of 437 Hopi kachina dolls. The Heard is internationally recognized for the quality of its collections, including its library and archives.
The museum sponsors festivals and competitions as part of its mandate to educate the public about the heritage, arts and cultures of Native Americans, with a particular focus on the Southwest tribes, such as the Hopi and the Zuni, whose descendants still live in the area and keep their culture alive. One such event is the annual Holidays at the Heard celebration, which allows visitors to enjoy Native American music and dancing via live performances. The museum's exhibits often have hands-on components, which make them kid-friendly.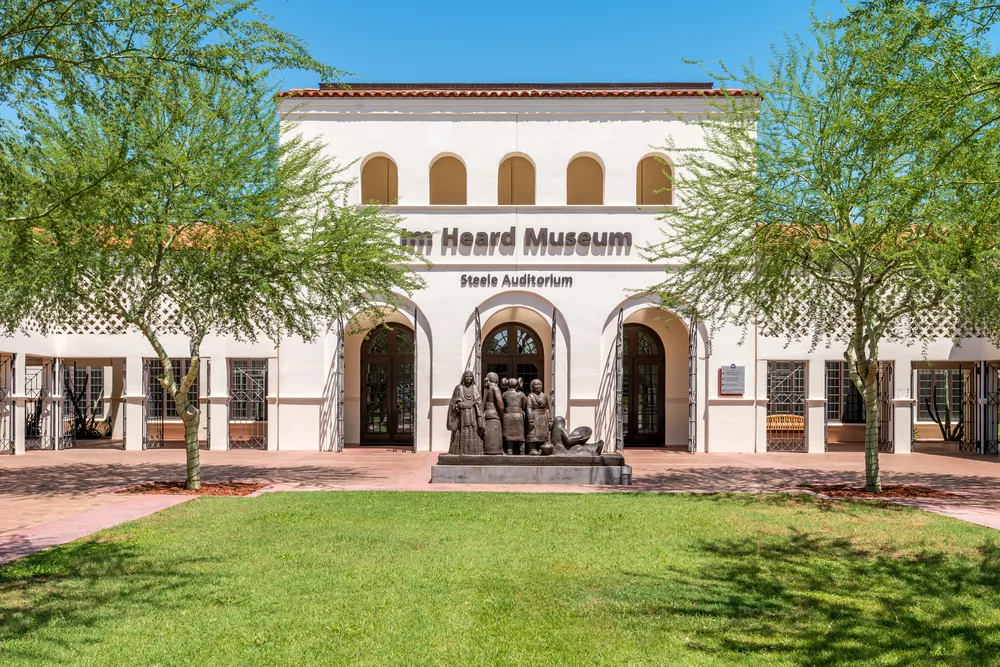 8. Check out the Architecture
This might come as a surprise to some, but Phoenix has long hosted a community of architects, which means that Phoenix is home to some unique and beautiful buildings. Famed architect Frank Lloyd Wright lived in Phoenix, building Taliesen West, his winter home, along with the main campus for the Frank Lloyd Wright School of Architecture and the Gammage Auditorium in nearby Tempe, which was the last public building he designed.
Other architects who have left their mark on Phoenix include Al N. Beadle and Will Bruder. Bruder has designed many public buildings, including the Agave Library and the Burton Barr Central Library in Phoenix, his largest work to date. Beadle is most famous for the Case Study Apartment #1, a 3-unit building in downtown Phoenix that is now known as the Triad. Beadle's work shows influence from modernists such as Mies van der Rohe and Richard Neutra. A number of renowned architectural firms are headquartered in and around Phoenix.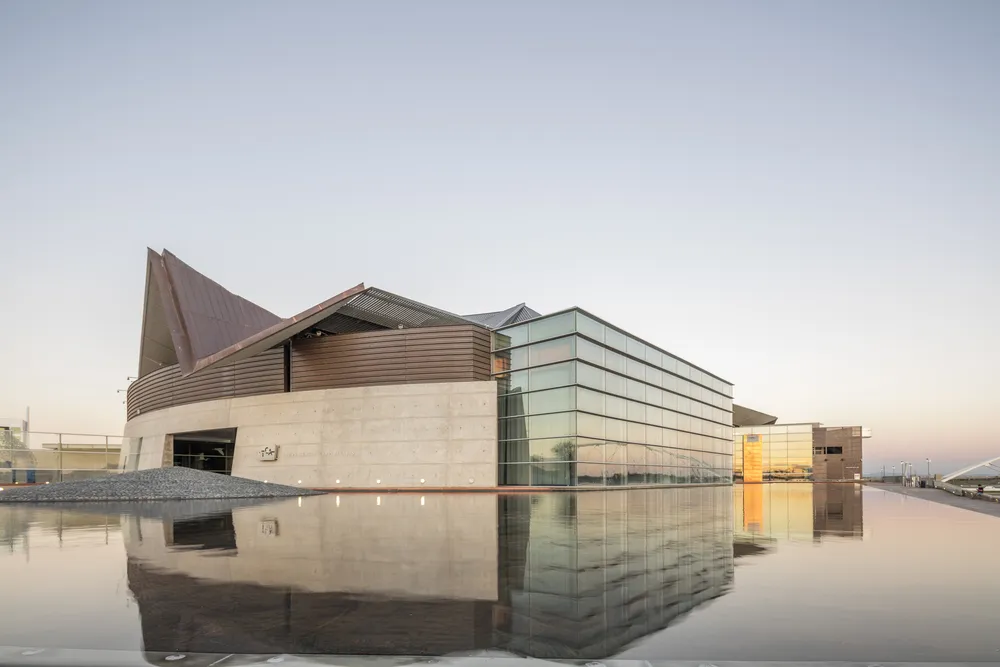 7. Visit Papago Park
Papago Park in east Phoenix is home to some of Phoenix's greatest attractions. First up, there's the Desert Botanical Gardens, inaugurated in 1939, and one of the few gardens dedicated to desert plants in the U.S. It has 21,000 plants, with an especially rich collection of agave and cacti. The garden houses plants from various types of ecosystems around the world, including Australia, South America and Baja California in Mexico.
Nearby is the famed Phoenix Zoo, the largest privately owned non-profit zoo in America. The zoo is home to 1,400 animals and has a special focus on conservation, stemming from its contribution to Operation Oryx, which reintroduced the Arabian oryx into the wild. There are also several golf courses and the Hole-in-the-Rock formation, a small sandstone hill that has been eroded over time and now has several openings in its face. The hill had significance for the Hohokam people as they used the sunlight shining through the openings to mark equinoxes and solstices. A smooth path climbs up to the openings and the main chamber, which will provide a scenic view of Phoenix to the west.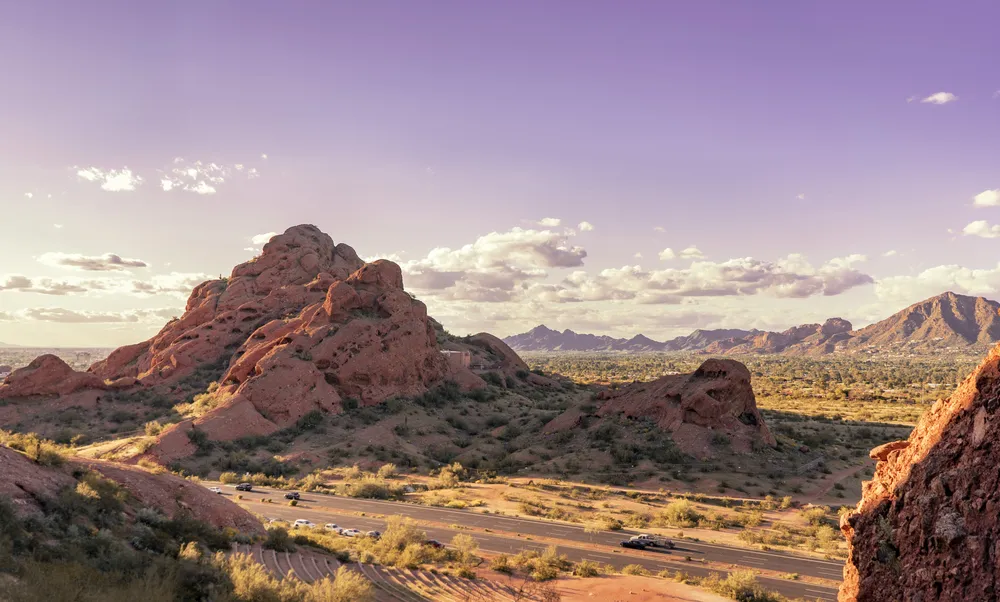 6. View the Her Secret Is Patience Sculpture
Although people were skeptical when this art installation first opened in 2009, artist Janet Echelman's sculpture has since become a source of pride for the city of Phoenix. The 100-foot high sculpture, which is made of netting and suspended 38 feet above Civic Space Park in the downtown, was meant to resemble a cumulus cloud formation. In the daytime, it casts shadows and sways with the wind, creating "shadow drawings" and at night, hundreds of multi-colored lights illuminate the netting, casting a glow that changes hues with the season.
The sculpture is part and parcel of Phoenix's growing art scene, much of which has been centered in the downtown area in the past decade. Although the art scene in Phoenix has traditionally been small and is often dwarfed compared to other U.S. cities, the city's successful launch of First Friday events, organized by Artlink and several galleries (including the Phoenix Art Museum), have helped reinvigorate the arts scene in Phoenix.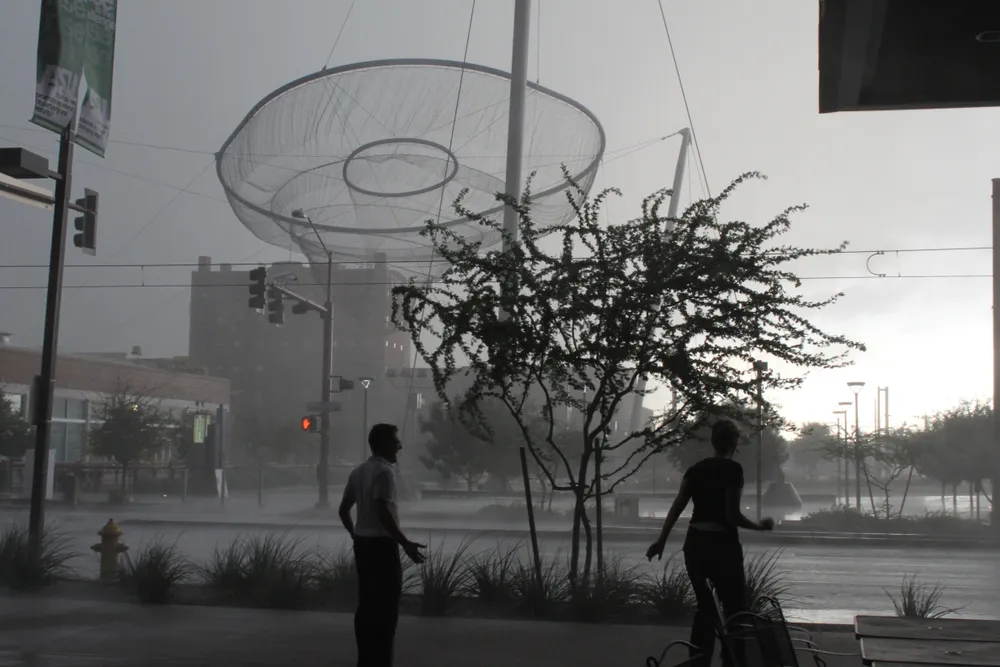 5. Get Cultured!
Phoenix has an array of arts and culture houses, so whether you fancy the opera, the ballet or a play, Phoenix has you covered. Both the Phoenix Opera and the Arizona Opera have shows in the city, with the Arizona Opera even offering intimate performances. Ballet Arizona regularly performs at 3 different theaters. At the Herberger Theater Center, you'll find the Arizona Theatre Company and the Centre Dance Ensemble, along with Valley Youth Theatre and Actors Theater. The Phoenix Symphony Hall is home to the Phoenix Symphony Orchestra, and also hosts performances by Arizona Opera and Ballet Arizona. Smaller theaters, such as the Crescent Ballroom, Modified Arts and the Celebrity Theatre also have regular theater and musical performances, usually by independents.
For more contemporary culture, concerts are abundant, with several venues of varying size: from the gigantic arena venues, such as the US Airways Center, to the smaller, independent clubs.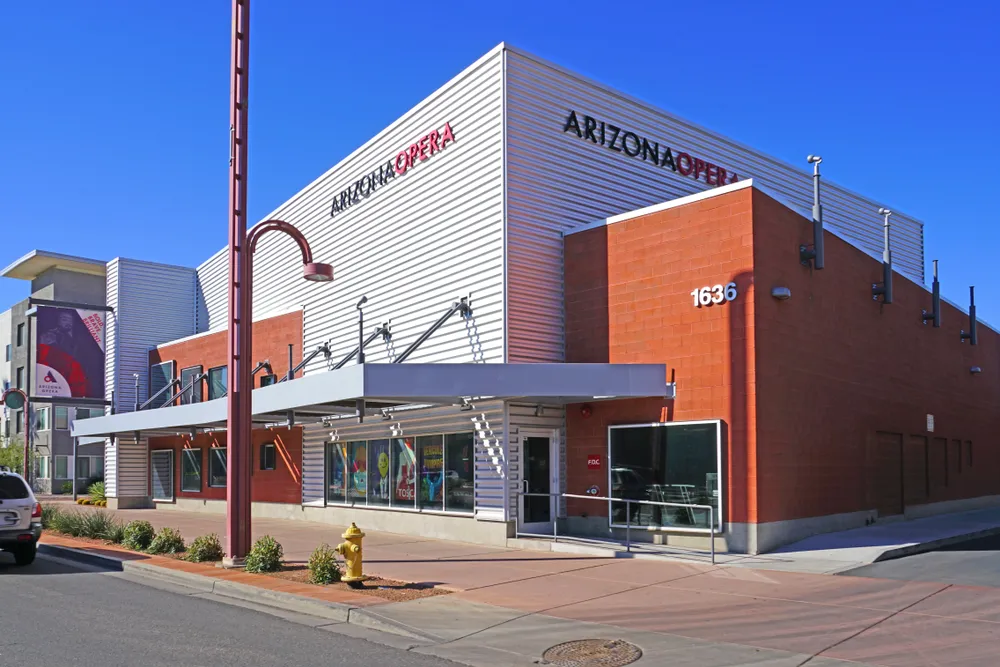 4. Visit the Musical Instrument Museum
The Musical Instrument Museum is a relative newcomer to the Phoenix landscape, opening its doors in 2010. With a mess of other museums to compete with in Phoenix, the museum might have had its work cut out for it if it wasn't for a secret weapon: the largest collection of musical instruments in the world. It houses over 15,000 instruments and artifacts from over 200 countries, often divided into subsections for different types of ethnic and tribal music from various nations and cultures. Each exhibit has a video component, which shows local musicians performing on native instruments. Visitors can listen via wireless headphones.
Another great attraction at the museum is the Artist Gallery, which houses paraphernalia such as photographs and instruments associated with musical icons and innovators, including John Lennon and Elvis Presley. The MIM also has a concert theater with seating for approximately 300 people and has hosted musicians such as Jordin Sparks and Lyle Lovett. The Experience Gallery allows guests to interact with various musical instruments.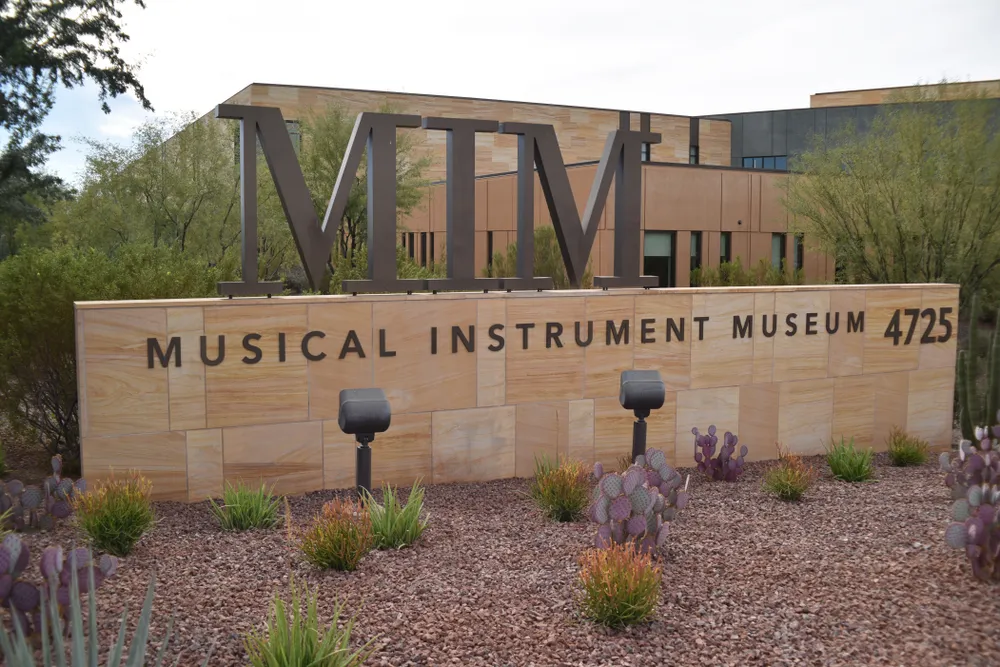 3. Root for the Home Team
All of them, to be exact. There are only 12 cities in the U.S. that are home to a franchise from all of the 4 major professional leagues and Phoenix is one of those cities. Whether you're a basketball fan (the NBA's Suns and the WNBA's Mercury), a football fanatic (the NFL's Cardinals), a baseball aficionado (the MLB's Diamondbacks) or a hockey enthusiast (the NHL's Coyotes), it's more than likely that you'll find a game that piques your interest, whether you're watching from the arena or from one of Phoenix's bars or lounges. Phoenix is also home to the Phoenix International Raceway, a 1.5 mile-course that hosts motorsports events, including 2 annual NASCAR races, as well as events from IndyCar and other organizations. The MLB's Cactus League, 1 of 2 spring training leagues, is centered entirely in and around Phoenix.
There are also semi-pro sports, including the Arizona Scorpions of the ABA, a roller-derby league, an arena football team, a soccer team, and Arizona State University's Sun Devils athletics programs.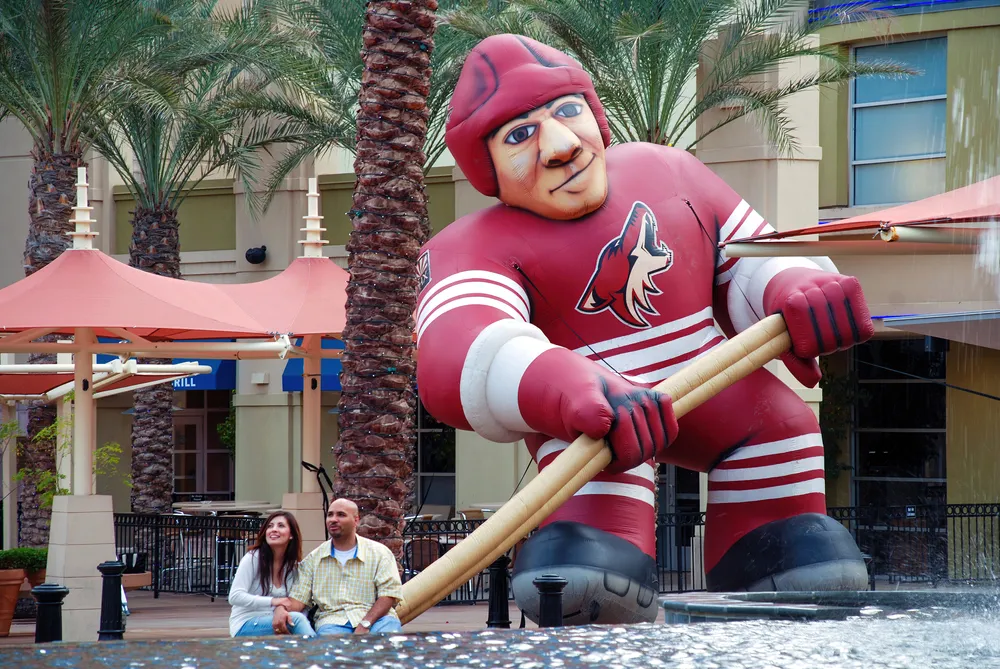 2. Hit a Casino
We probably shouldn't endorse gambling, but for any high-rollers reading this article, you should know that Vegas isn't the only American desert city with world-class casinos. With 8 gaming venues in the area, you definitely don't need to leave the Valley to experience some of the glitz and glamor that Vegas has become renowned for.
When the sun goes down and the stars dot the desert sky, make tracks to Talking Stick Resort's Orange Sky restaurant before hitting the casino floor. With blackjack, poker, slots and more, may the odds be ever in your favor here. Feeling lucky? Strike out for the AAA four-diamond Fort McDowell Resort & Casino, tucked away in a scenic desert landscape between Phoenix and Scottsdale. This venue boasts true Las Vegas-style gaming, with 850 machines, 20 blackjack tables and 27 poker tables. If you're in it for the long haul, Wild Horse Pass Hotel & Casino and its 2 sister properties, Lone Butte and Vie Quiva casinos, will keep you rollin' all night long.
1. Relax at a Desert Spa
Sure, you might be able to relax at a spa just about anywhere in the world, but Phoenix brings the world to you. The Joya Spa offers up an authentic Moroccan spa experience, including a Hammam, while the Alvadora Spa takes its cues from the luxury of old world Europe.
For something truly unique though, you'll want to take a trip to one of the spas that are inspired by the Arizona landscape and desert clime itself. The Willow Stream Spa draws its inspiration from the blue waters of the Grand Canyon's Havasupai Falls. At the Agave Spa in the Westin Kierland Resort, you'll find any number of luxurious spa treatments incorporating the spa's namesake plant. The Aji Spa, located at the Sheraton Wild Horse Pass, draws on the rituals and traditions of Arizona's Native American peoples to create their spa treatments, such as the Pima Medicine Massage. Many of the spa's treatments use locally sourced ingredients, such as red clay from the Gila River and Cholla cactus bud.