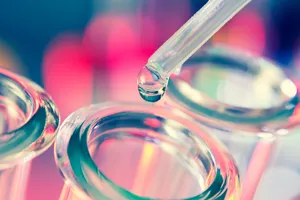 An unfortunate occurrence of a meningitis outbreak has led to 39 deaths and hundreds of illnesses. The pharmacy that has been linked to the outbreak is blaming a cleaning contractor. The cleaning company UniFirst Corp. was contracted to clean the facility once a month.
The pharmacy known as The New England Compounding Centre (NECC) has sent a letter to UniFirst Corp., insisting that it take responsibility for the outbreak, blaming them for the incident.
A contaminated steroid produced by NECC, and prescribed mainly for back pain, has been tied to the meningitis outbreak, which began in Tennessee in September. The company was forced to shut down and recall its products.
Inspections were completed at NECC and there were various potential contaminants found which included standing water and mold. These findings are likely what prompted the company to blame the cleaning contractor for the incident.
NECC has declared Chapter 11 bankruptcy and has said it will seek to set up a fund to pay victims. No comment has been forthcoming from the company's insurance company's attorney.
UniFirst Corp. has responded to NECC's accusations by saying that the claims are without credibility.
A UniFirst spokesperson has said that the company's UniClean division sent two technicians out for 90 minutes each per month, and the products that they used were NECC's own products.
He said that UniFirst is in no way responsible for the cleanliness of the NECC facility, the integrity of the products it uses, or the operations of its facility.
NECC has chosen to place blame on a cleaning contractor without much investigation into the incident. The source of the mold and standing water should be looked into further. These are also only perceived contaminants, and are not necessarily the root cause of the impurity causing the meningitis outbreak.
Source: USA Today