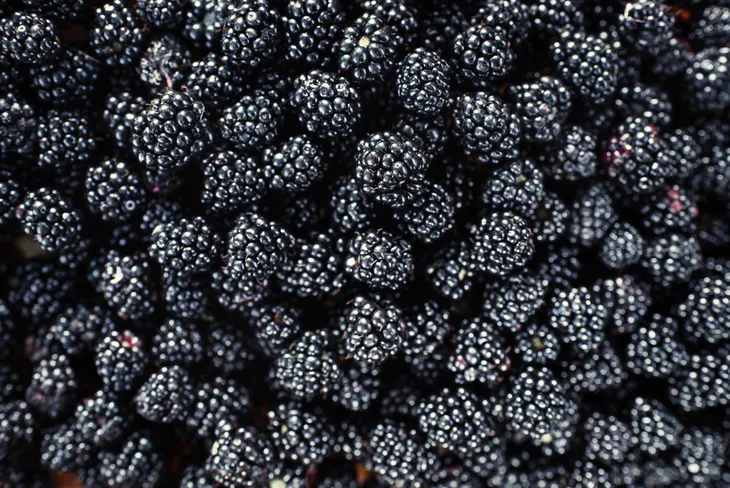 The most recent food recall is linked to store-bought blackberries which may have caused a hepatitis A outbreak in several states.
Last month the CDC announced the initial recall of blackberries purchased at Fresh Thyme Farmers Markets during September 2019 as a result of a possible contamination. According to the CDC report, by December 2, the outbreak has spread to six states.
The affected states include Indiana, Michigan, Minnesota, Missouri, Nebraska, and Wisconsin. Within these six states there have been 16 reported cases of hepatitis A, all of which have been connected to this specific recall. At this time, nine people have been hospitalized and there have been zero fatalities.
As a precaution, the CDC urges anyone who purchased blackberries from Fresh Thyme between September 9 and September 30 to dispose of the product due to potential contamination. This includes both fresh and frozen blackberries.
If you have eaten blackberries from Fresh Thyme that were purchased during the given time period and are not vaccinated against hepatitis A, you are encouraged to contact your local health department or healthcare provider about postexposure prophylaxis.
Hepatitis A is a contagious liver infection caused by a virus. It is spread through ingestion, either from close personal contact with an infected person or eating contaminated food or drink. Symptoms typically appear two to seven weeks after exposure and include yellowing of skin or eyes, loss of appetite, upset stomach, stomach pain, vomiting, fever, dark urine or light-colored stools, joint pain, diarrhea, and fatigue.
The investigation is ongoing as epidemiologic and traceback evidence are still being collected an analyzed. They have still not identified a single, common supplier of fresh blackberries, however every individual interviewed had purchased the fruit from a Fresh Thyme Market location.
According to the release: "The FDA and regulatory officials in several states have collected records from grocery stores where ill people reported buying fresh blackberries and are conducting traceback investigations to try to identify a specific source of the fresh blackberries."