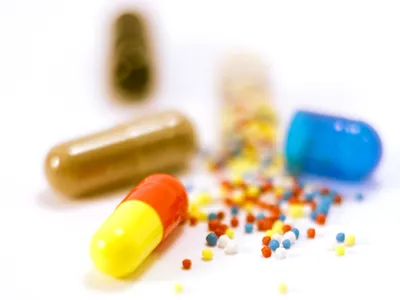 The New York state attorney is calling bogus on a variety of herbal supplements sold by four national retailers and demanding they be removed from store shelves immediately.
Investigations on top-selling herbal supplements retailed at Walmart, GNC, Walgreens, and Target uncovered a number of fake and potentially harmful ingredients. Instead of the expected herbs, the New York Times articles reveals that the supplements contained cheap fillers—including wheat, common house plants and powdered vegetables (i.e., radish, garlic, rice, soy, beans, peas, carrots, and legumes).
New York State attorney general, Eric Schneiderman, issued a cease-and-desist letters to the four retailers, including the statement that, "Mislabeling, contamination and false advertising are illegal…[and] pose unacceptable risks to New York families—particularly those with allergies to hidden ingredients."
The letter also demands that retailers specifically outline the procedures employed to authenticate ingredients used in the manufacturing of herbal supplements.
In response to what Dr. Pieter Cohen, Assistant Professor at Harvard Medical School and expert on supplement safety, deems "an unbelievably devastating indictment of the [supplement] industry," Walgreens stated it would immediately remove product from shelves across the nation. However, GNC only stated that the retailer would "cooperate in appropriate ways…[but] stood behind the quality and purity of its store brand." Walmart agreed to "take appropriate action" while there was no response at all from Target.
According to specifics from the New York Times article:
GNC's herbal supplements included a series of unspecified fillers—including dangerous allergens like soybeans and peanuts.
Target's valerian root, St. John's wort, and ginkgo biloba contained no herbs—only beans, wild carrots, peas, and powdered rice.
Walmart's "memory-boosting" ginkgo biloba supplement was largely made of powdered radish, wheat, and houseplants despite marketing the product as gluten- and wheat- free.
Walgreen's ginseng supplement contained only rice and powdered garlic.
Source: WebMD