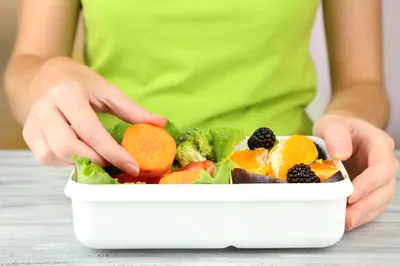 A new study suggests that a low-fat vegan diet could help reduce the pain and discomfort associated with type 2 diabetes.
The study, which was carried out by a team led by Dr. Neal Barnard, president of the Physicians Committee for Responsible Medicine, was very small, involving just 35 adults diagnosed with type 2 diabetes. All of the participants suffered from painful diabetic neuropathy.
Roughly half of the participants were asked to go on a low-fat vegan diet–consisting of vegetables, fruit, grains, and legumes– and consume B12 supplements over a 20-week period. All were asked to avoid eating meat of any kind. Each week they met with a support group to discuss their progress.
The other half of the group was given B12 supplements, but asked to keep up with their typical diet.
In the end, the group on the low-fat vegan diet lost weight–an average of about 15 pounds. Meanwhile, the other group, which kept to their normal diet, saw an average weight loss of just one pound.
But researchers also found that people in the group on the low-fat vegan diet reported feeling better–including feeling less pain. Nerve tests supported these claims, suggesting that the unique diet helped slow nerve function decline.
While the results are promising, Barnard acknowledges that the study group was very small. He hopes that larger studies investigating the link between diet, pain, and type 2 diabetes will soon emerge.
Dr. Stuart Weiss, a New York-based diabetes expert not involved in the study, agrees that more research is required. "We always talk about diabetes and diabetes control being about diet and exercise, but we end up prescribing a lot of medications and don't really focus that much on diet and exercise because that's not easy," said Weiss.
"It might be that eating less of that in a plant-based diet might be helpful."