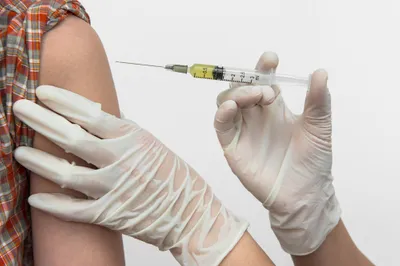 The Centers for Disease Control and Prevention (CDC) says the number of measles cases in the United States has risen to 288 for this year alone. That's the highest number for any year since 2000 and the most reported in the first five months of a year since 1994.
CDC officials reported that the U.S. has seen almost one thousand cases of measles this year — roughly two hundred more than health officials saw in 1994.
The statistics show that just over half of all measles cases affected adults age 20 or older. However, those infected by measles this year range in age from just two to 65.
Many of the measles cases involved people traveling from the Philippines, which saw a substantial measles outbreak earlier this year. Stateside, the largest outbreaks could be found in Ohio (138 cases), California (60 cases), and New York City (26 cases).
The findings are guaranteed to intensify an already lively debate about vaccination. Ann Schuchat, the U.S. Public Health Service's assistant surgeon general, says the CDC's numbers should be regarded as a "wake-up call" for all Americans. Shuchat then urged parents to vaccinate their children.
But Schuchat pointed to the high number of adult measles cases as evidence that it's not just kids who need to get vaccinated. "We often think of measles as a childhood disease … [but] today's report reminds us adults can get it, too," Schuchat said.
The CDC took a similar position, noting that 90 per cent of all measles cases found in the U.S. involved people who were not vaccinated or whose vaccination status was not known.
As for those people who refuse to get vaccinated, Schuchat suggested they now pose a danger to themselves and others. "Clusters of people with like-minded beliefs (against vaccinations) can be susceptible to outbreaks when the disease is imported, and it's one of the most contagious diseases," Schuchat said.