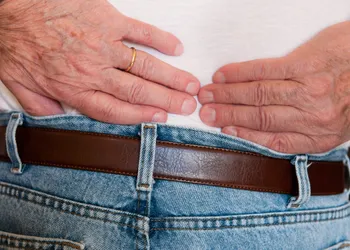 For years Americans have been reaching for acetaminophen (better known as Tylenol) when encountering significant lower back pain. But now a new report suggests that Tylenol does virtually nothing to help alleviate these issues.
The
report
, which comes from the University of Sydney's The George Institute for Global Health, is based on an examination of thirteen studies involving pain relief products. Researchers carefully analyzed the use of acetaminophen to treat osteoarthritis of the hip, knee, and lower back.
These conditions are leading causes of disability around the globe. In the past, healthcare professionals have often recommended Tylenol as a first line of defense against this type of pain.
But that may be about to change. The Australian researchers found that people with osteoarthritis affecting the lower back saw virtually no relief when using Tylenol. As for people using acetaminophen to treat knee or hip pain, they experienced only marginal reductions in pain.
The company behind Tylenol, McNeil Consumer Healthcare, has countered by arguing that the drug has a long history of effectiveness in treating these issues. "It is important to comprehensively look at the body of evidence…The safety and efficacy profile of acetaminophen is supported by more than 150 studies over the past 50 years," McNeil said in a recent statement.
But the Sydney team's lead researcher, Gustavo Machado, says the science suggests otherwise. "These results support the reconsideration of recommendations to use [acetaminophen] for patients" dealing with knee, hip, and lower back pain, Machado said.