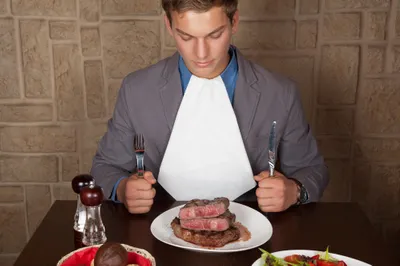 There's good news for people who love foods high in saturated fat: a new study shows that such a diet poses no serious health risk. However, that same study found that a diet high in trans fats is quite dangerous.
The study, which was carried out by researchers at McMaster University in Hamilton, Canada, involved data collected through 41 different studies. In total, health reports associated with about 300,000 people were involved.
The study shows that consuming saturated fat did not result in an increased risk of coronary heart disease, cardiovascular disease, stroke, or type 2 diabetes.
However, a diet high in trans fats increased one's risk of death by more than one-third (34 percent). It also resulted in a 28 percent spike in heart disease mortality and a 21 percent increase in the risk of heart disease.
Given these findings, it's no surprise that the U.S. Food and Drug Administration (FDA) has ordered food manufacturers to cease using trans fats by the year 2018.
This is not the first study to show that saturated fats–which can be found in dairy, red meat, and tropical oils–cannot be linked to higher risk of heart disease or death.
"Among these, the only category consistently associated with heart disease risk is red meat, and even in this case, it's not clear that saturated fat all by itself is the main culprit," noted Dr. Ronald Krauss, a California-based coronary artery disease expert. "There may be other potential mechanisms."