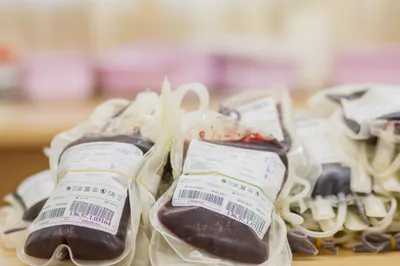 The Food and Drug Administration (FDA) believes it's time to end the long-running lifetime ban on blood donations by gay men. The FDA now recommends implementing a one-year waiting period following last sexual contact.
For more than three decades it has been virtually impossible for a gay or bisexual man to donate blood. The policy hearkens back to the 1980s and 1990s, when there was widespread fear linking gay men with the spread of HIV and AIDS.
But the FDA believes those fears are misplaced. It now proposes to eliminate the blanket ban on blood donations from gay men, replacing it with a policy that would allow these individuals to donate blood so long as they have not had sex with another man over the previous year.
The policy would not be unique; in fact, similar policies exist in Australia, Japan, and the United Kingdom.
One thing's for certain: gay men could help save lives by donating blood. The FDA estimates that they make up about 7-percent of the U.S. population and 2.6-percent of eligible blood donors. Allowing them to donate blood on a regular basis could significantly increase the blood supply.
Still, not everyone is pleased with the new policy. American gay rights group Human Rights Campaign says the one-year deferral period is unnecessary. "This policy prevents men from donating life-saving blood based solely on their sexual orientation rather than actual risk to the blood supply," noted David Stacy, the group's government affairs director.