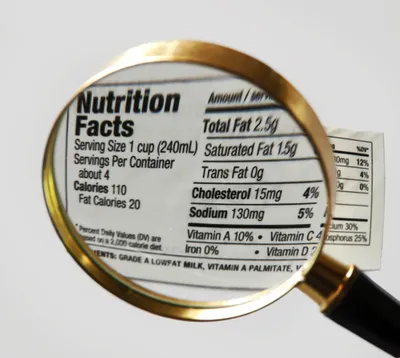 Canadian health minister Rona Ambrose thinks it's too hard to read the nutrition labels currently found on most food items. Ambrose says that her plan is to make important nutrition information more visible.
Ambrose says she came to that conclusion after consulting with families across the country. Her plan involves several significant changes, including adjusting the Nutrition Facts Table found on most packaged food items. Under Ambrose's new plan, the table would list less healthy items — like fat, calories, carbohydrates, and salt — first.
Ambrose's plan would also call for labels to show levels of potassium and vitamin D because recent studies have shown Canadians don't get enough of either. There would also be new rules for sugar, with all sugars grouped so that consumers have a clearer idea of how much sugar is contained in the product they're examining.
Finally, Ambrose says it's time to create guidelines for serving sizes. Right now one maker of bread could list a serving size as 1 slice, while another might list 2 slices. Ambrose says that's too confusing and wants to make sure all food producers are on the same page. Ambrose thinks it's time to create "reference amounts" — meaning the label would reflect the amount of food typically consumed (after all, no one really eats 11 potato chips).
"It's really about making this easier to understand, (and) relevant to people's lives," Ambrose told an Edmonton audience on Monday. "As Canada's health minister I am worried about the rising rates of childhood obesity and of chronic disease … Food, as we all know, plays an essential role in the health of our children, and of course throughout our lives."