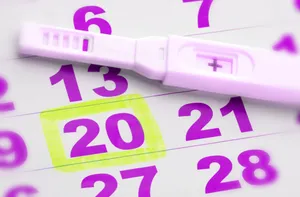 Planned Parenthood in Texas will have 90% of their funding cut. Texas has a unique law that they are allowed to cut Federal funding to any institution that is associated with abortion. Planned Parenthood does not provide abortions but has affiliations with clinics that do provide the service.
The state had already cut its funding but Planned Parenthood appealed the decision. On Thursday, the Federal Appeals Court declined to reconsider the previous ruling. The Governor of Texas, Rick Perry, said that the state will immediately stop funding all programs that are affiliates of abortion providers.
He went on to say that, "Today's ruling affirms yet again that in Texas the Women's Health Program has no obligation to fund Planned Parenthood and other organizations that perform or promote abortion. In Texas we choose life, and we will immediately begin defunding all abortion affiliates to honor and uphold that choice."
This decision comes at a high cost to women's health. Planned Parenthood provides health care to women in areas of breast and cervical cancer screenings, and providing birth control. Above all, the organization provides health care planning for women attempting to conceive. The president and CEO of Planned Parenthood of Greater Texas released a statement saying, "Politics should never come between a woman and her health care, but in this decision, which conflicts with Supreme Court precedent, it appears it has."
Texas will begin on November 1st to create programs with its own state funds to provide the services that will now be cut from Planned Parenthood. The health services in Texas question whether the state will be financially and logistically able to support the new patients.
Source: Huffington Post