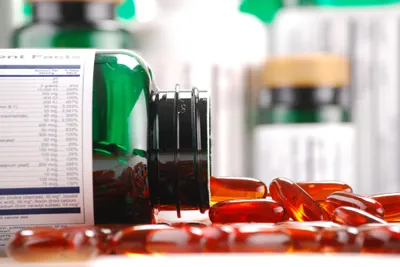 So, you've started a new supplement routine. It's likely you're hoping to lose weight, gain energy, feel better, or a combination of all three. However, a new report shows that taking dietary supplements can actually be dangerous.
The
report
, which comes from Dr. Tim Byers of the University of Colorado Cancer Center, finds that dietary supplements may actually raise—rather than lower—our risk of developing cancer. Those people who take high doses of supplements appear to be in the most danger.
The report is based on two decades of published research. In one 2006 study by the American Journal of Clinical Nutrition, scientists discovered that women taking folic acid supplements were 19-percent more likely to be diagnosed with breast cancer. Those women with the highest rates of folate in their blood were a shocking 32-percent more likely to be diagnosed with breast cancer than women not taking such supplements.
In another study involving roughly 35,000 people, scientists discovered that people taking heavy doses of vitamin E were 17-percent more at risk for cancer than people not taking these supplements.
Byers says the report shows that there may be little benefit to taking dietary supplements. "In a nutshell, the answer is no, the vitamin pills do not reduce cancer risk," Byers said. "And the really scary finding is that in several of the trials, we see an increase in cancer in groups," he added.
Byers says it's time to focus more attention on the dangers of taking supplements, particularly in heavy doses. "I think these are substantial enough increases in risk that we really need to consider them as both a clinical and public health safety issue," Byers said.