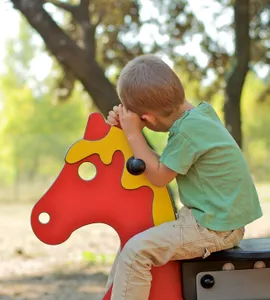 A new study shows that young children who experience significant gastrointestinal issues are more likely to be diagnosed with autism spectrum disorder (ASD).
The study, which was recently published in the journal JAMA Psychiatry, involved an examination of survey data from Norway. The survey asked Norwegian mothers to report on their children's gastrointestinal issues, including diarrhea, constipation, and other problems. More than 45,000 children, all under age 3, were involved in the study.
The survey showed that kids with gastrointestinal issues were two and a half times more likely to be diagnosed with autism spectrum disorder than kids without gastrointestinal issues.
These are remarkable and important findings, notes study author and Columbia University professor, Michaeline Bresnahan. "We not only learned that these symptoms appeared early in infancy; we also found that children with ASD were at (a) significantly increased risk for these symptoms to persist compared with typically developing children," Bresnahan said.
Still, Bresnahan doesn't want parents to freak out. "The vast majority of children with [gastrointestinal issues] won't go on to develop autism, nor do all people with autism have GI problems as children," she said.
Bresnahan acknowledges that, while her study's findings are significant, more work needs to be done before a direct link can be drawn between gastrointestinal issues and autism spectrum disorder.
In the United States, the Centers for Disease Control and Prevention estimate that one in 68 children has autism spectrum disorder. Autism spectrum disorder is characterized by social communication struggles and repetitive behavior.