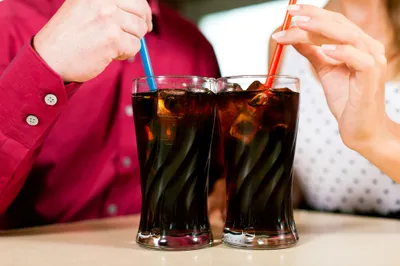 A new study shows it doesn't take long for sugary beverages to have a negative impact on our physical well-being. In fact, the study reveals that consuming such drinks for just two weeks can have a visible effect on cardiovascular health.
The study, which was carried out by nutritional researchers at the University of California, involved 85 healthy individuals between the ages of 18 and 40. Some of the study's participants were asked to drink beverages with high levels of high fructose corn syrup, a popular alternative to sugar. Others, meanwhile, were given sugar-free beverages. Researchers then carried out blood tests to monitor how the consumption of these drinks affected levels oflipoproteins, triglycerides and uric acid, all of which impact cardiovascular health.
Remarkably, after just two weeks the participants who consumed the beverages with high fructose corn syrup had significantly increased their risk of heart disease. It's a remarkable finding that could help health experts in their fight against obesity.
"I think our new data shows very convincingly that we as humans are very sensitive to the amount of sugar," notes Dr. Kimber Stanhope, a nutritional biologist and the University of California research team's leader.
In an interview with CBS News, Stanhope went on to explain that, when someone imbibes fructose the liver converts it into fat, which eventually enters the bloodstream. Eventually, this process can have a dramatically negative effect on heart health.
For the record, the American Heath Association and the World Health Organization insist people get just 100 to 200 calories from added sugars each day. That's less than a can of your typical non-diet soda.