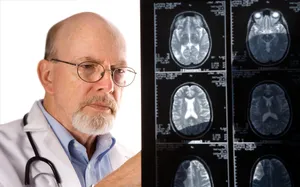 A shocking discovery was made by Montreal researchers when a resident of Quebec appeared to have been cured of his addiction to cocaine after having a stroke. The Quebec man, currently 45 years old, has been addicted to cocaine for more than twenty years. A heavy cocaine user who's typical day could see as much as seven grabs being absorbed into his brain. While the single incident is hardly conclusive evidence it may lead to promising research into treating drug abuse through brain stimulation.
Nearly two years ago he had a stroke that impacted a large section of cells deep within the pleasure centre of the brain where dopamine is created. Dopamine is a reward system the brain has for rewarding pleasurable behaviour which when released works to reinforce the behaviour. Cocaine works with dopamine to boost the pleasurable effects but the results are fleeting and more doses are required to keep up the stream of pleasure.
Following his stroke this twenty year addict, who had previously scored 90% on the drug abuse screening test, has not experienced even one craving that has prompted him to use cocaine. He now scores a zero of ten on the drug abuse screening test. This case has further demonstrated just how far we still have to go in order to understand the human brain.
Studies are now being suggested that should use Deep Brain Stimulation is an attempt to reproduce these results. Deep Brain Stimulation is currently being studied on subjects with Alzheimer's, Parkinson's, and even severe depression. Current treatments for drug abuse are based on cognitive behavioral therapy, and anti-depressants with mixed results.
Source: Montreal Gazette