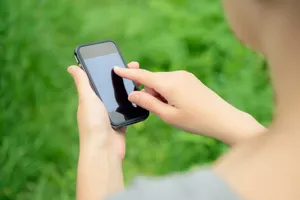 A doctor in Mumbai has created a new app for the android smart phones that will make using and storing data easier for patients with arthritis. The application offers a second feature which is designed to help patients with lupus. This application is provided at no cost and it does not require that your physician has an android enabled phone. Lupus is a chronic autoimmune condition that plays havoc on the brain, kidneys, joints, and skin of a patient.
Lupus changes regularly which can making treating the disease challenging as information is often out of date. This android app will help patients and doctors build an accurate medical history database that will eliminate problems caused by switching physicians. The app also features an appointment setter that will remind patients of the various appointments. This feature also has a built in notepad that doctors can use to communicate about the lupus patient.
The app also helps with treatment of lupus as it has the ability to enable patients to store pictures into their medical file. This is crucial as many lupus sufferers have rashes that appear and disappear between appointments. Documentation of these rashes can help physicians to more accurately diagnose conditions and prescribe treatments.
Source: Asian Age