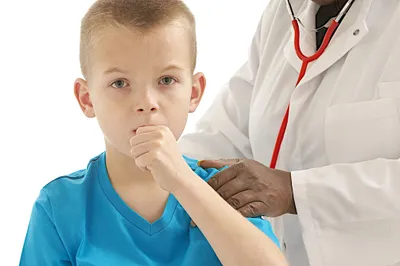 A respiratory illness that primarily affects children is now emerging in states across the U.S. Public health officials suspect the illness may be related to the germ behind the common cold.
It's estimated that about five hundred children have been treated at Children's Mercy Hospital in Kansas City, Missouri, with hundreds of others receiving treatment at health facilties in Illinois and Colorado.
Health experts are still scrambling to learn more about the bug, which first appeared in mid-August. It's suspected the culprit is enterovirus 68, an uncommon strain of the common cold.
Symptoms are like those associated with a typical cold — only more severe, says Mark Pallansch, a director at the Centers for Disease Control and Prevention (CDC). "It's not highly unusual but we're trying to understand what happened this year in terms of these noticeable and much larger clusters of severe respiratory disease," Pallansch said.
So far, most of the children affected by the illness have recovered after roughly seven to ten days. At the moment, it doesn't appear any infected children have experienced lasting problems. Thankfully, no deaths have been reported.
Still, it's important that parents — particularly with children who might already have respiratory issues, such as asthma — see a physician should their kids come down with what appears to be an especially nasty cold.