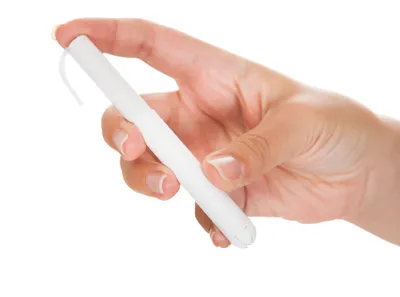 Using a condom is a great way to prevent contracting HIV but they're not always on hand. Now, there may be an alternative: a tampon that can kill dangerous microbes and prevent an HIV infection.
Admittedly, the male condom isn't the only way to prevent an HIV infection. There's also female condoms, but they're more expensive, harder to come by, and not always popular (many make an odd noise resembling the rustling of a plastic bag).
Thankfully, researchers at the University of Washington in Seattle think they've got a better alternative in the anti-HIV tampon. Researchers say it acts like any other tampon, except in this case the material is laced with a microbicide that can be absorbed by the vagina in just six minutes.
Unlike other microbicides, like those found in gels and creams, the anti-HIV tampon works fast and isn't messy. Cameron Ball, a University of Washington bioengineer, says that makes the new tampon far more convenient.
"[It] means women don't have to apply it far in advance of having sex," Ball said. "There's a race between the anti-HIV microbicide to get to the tissue before the virus does. So the more quickly it dissolves, the better."
Ball, who worked on the special tampon with fellow bioengineer Kim Woodrow, recently published her findings in the journal Antimicrobial Agents and Chemotherapy.
As for the anti-HIV tampon's future, there's both good and bad news. The good: the Food and Drug Administration (FDA) has already approved the tampon's unique fabric. The bad news: It could be a decade before the rest of the tampon is approved and available on store shelves.
Ball and Woodrow are keeping busy evaluating possible shapes for the tampon. "It's a matter of giving women enough choices and options of what products are available and how they are used," Ball said. "So you meet the needs of as many women as possible."