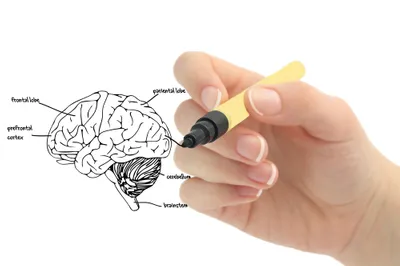 A three-dimensional model of a former amnesia patient's brain is helping researchers learn more about the causes of significant memory loss.
The model is based on the brain of Henry Molaison, a Connecticut man who suffered total amnesia after undergoing brain surgery for epilepsy in 1953. That surgery focused on the medial temporal lobe part of the brain, which includes the hippcampus.
Remarkably, only Molaison's memory was affected by the surgery. His personality, intellect, language, and perceptual skills all reportedly remained the same. The results stunned experts, who continued to study Henry's condition throughout his life, which ended in 2008.
But the research didn't stop there. Following Molaison's death, researchers at the University of California, San Diego dissected Henry's brain. At the same time, they took digiital images that they used to construct a 3D model.
UCSD researcher Jacopo Annese says the idea is to continue using the model to study memory loss.
"Our goal was to create this 3D model so we could revisit, by virtual dissection, the original surgical procedure and support retrospective studies by providing clear anatomical verification of the original brain lesion and the pathological state of the [surrounding] areas of [Henry's] brain," Annese said.
Already the model is turning up important results. Annese said that his team recently discovered a previously unknown wound in the orbitofrontal cortex section of the brain. It's believed this could have been caused during the 1953 operation and may have played an important role in Molaison's amenesia.