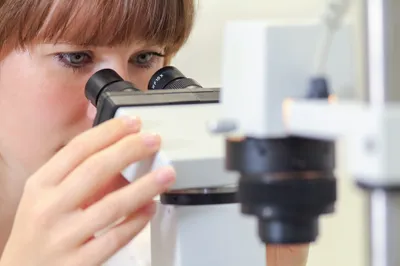 Researchers at the Mayo Clinic in Jacksonville, Florida, believe they have identified the first steps in the development of pancreatic cancer. The findings may help health researchers create strategies for preventing the onset or spread of the disease.
According to the Mayo Clinic researchers, who recently published their findings in an online issue of Cancer Discovery, pancreatic cancer starts with the formation of precancerous lesions which, in some cases, transform into cancer.
Dr. Peter Storz, a cancer biologist and the study's chief investigator, says it's an important discovery that could dramatically impact how we approach treatment of pancreatic cancer. "Pancreatic cancer develops from these lesions, so if we understand how these lesions come about, we may be able to stop the cancer train altogether," Storz said.
Of particular interest to the researchers are Kras mutations, which can transform harmless acinar cells into stem cells. This transformation sometimes results in the emergence of cancer.
"We show a direct link between Kras mutations and the inflammatory environment that drive the initiation of pancreatic cancer," Dr. Storz says. "Understanding the crosstalk between acinar cells with Kras mutations and the microenvironment of those cells is key to developing targeted strategies to prevent and treat this cancer."
This discovery is welcome news, particularly as pancreatic cancer is one of the most aggressive and deadly forms of cnacer. It's also hard to detect, with symptoms not appearing until the cancer is already in its advanced stages. Following diagnosis only about one in five patients live beyond one year.