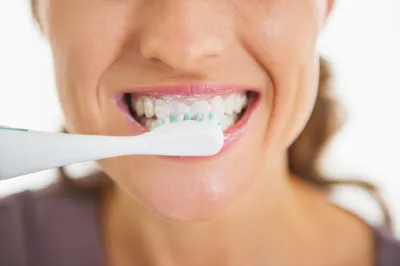 It's a tough question: are parabens, a synthetic compound commonly used as a preservative in beauty and food products, okay to consume? Right now the U.S. Food and Drug Administration (FDA) says they pose no visible danger to human health, but a mounting body of scientific evidence suggests otherwise.
Parabens were first commercialized in the 1950s and are commonly added to deodorants, toothpastes, shampoos, conditioners, body lotions and makeups. They're used to prevent the buildup of fungus and bacteria on these and other products, including many grocery items.
Concerns about the safety of using parabens has been growing for the past two decades. A British study carried out in 2004 found that trace amounts of parabens could be found in the tumors of women suffering from breast cancer.
This kind of research prompted the European Union to ban the use of parabens in 2012. Now, health advocates in the United States are pressuring the FDA to take action, too.
Leading the charge against the use of parabens is the Campaign for Safe Cosmetics, or CSC. They insist, along with a growing number of health researchers, that parabens pose a legitimate threat to human health. Specifically, the CSC says that parabens manipulate the development and functionality of human hormones, possibly causing cancer.
"Of greatest concern is that parabens are known to disrupt hormone function, an effect that is linked to increased risk of breast cancer and reproductive toxicity," the CSC says. "Parabens mimic estrogen by binding to estrogen receptors on cells."
The CSC wants manufacturers to focus more on making safe products rather than producing items with lengthy shelf lives. "Some companies have created preservative-free products that have shorter shelf lives than conventional products (six months to a year), but if used daily are likely to be used up before they expire," notes the CSC.