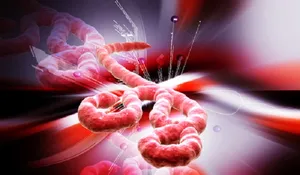 President Barack Obama believes the United States needs to do more to prevent the further spread of the deadly Ebola virus. The President is now calling on Congress to approve a bill that would see $6 billion allocated to improving America's Ebola defenses and fighting the deadly virus in West Africa.
President Obama discussed his interest in freeing up cash for the Ebola fight during a recent visit to the U.S. National Institutes of Health in Maryland. Obama, who offered praise to medical researchers and physicians currently engaged in the fight against Ebola, said it's time for the United States to take a leading role in the campaign.
"If we want other countries to keep stepping up, we will have to continue to lead the way," Obama insisted. "And that's why I'm calling on Congress to approve our emergency funding request to fight this disease before they leave for the holidays."
Obama is also concerned that the United States is not prepared for Ebola. And while it's clear the situation is improving — there are now 35 treatment centers in the U.S., compared to just three in the late summer — many American healthcare facilities remain woefully underprepared.
Obama is not alone in feeling the United States and other Western nations need to do more in the war against Ebola. The organization Doctors Without Borders recently slammed the international community for failing to work together in confronting the virus.
To date, about 17,000 people have acquired Ebola. It's believed more than 6,000 people — most of them based in West African nations like Guinea, Sierra Leone, Mali, and Liberia — have succumbed to the highly contagious virus.