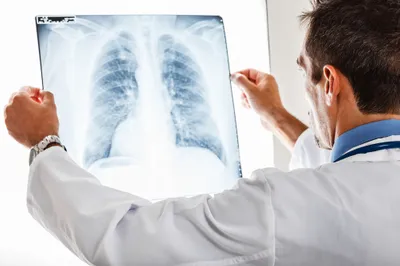 An outbreak of Legionnaires' disease, a pneumonia-like lung infection, has killed five people in central Portugal. The affected community, Vila Franca de Xira, is located about 16 miles northeast of Lisbon, the national capital.
Legionnaires' disease is caused by a type of bacteria known as legionella. It is essentially a type of pneumonia, meaning people who come down with Legionnaires feel feverish and nauseaus. But because the illness is so similar to the typical flu many people don't seek help until it's too late.
It's not yet clear how the outbreak started, though the World Health Organization (WHO) has already labeled it a "major public health emergency". The Portuguese media is reporting that the bacteria originated in a local cooling tower but that claim has yet to be substantiated. In most cases Legionnaires' disease is acquired by inhaling water laced with the legionella bacteria, which can grow in cooling towers, air conditioning units, and other types of water supply systems.
Regardless, for the people of Portugal this is the most significant outbreak of Legionnaires' disease in recent memory. Five people have died as a result of the outbreak while at least 38 others are currently being treated in intensive care units.
Legionnaires' disease is most dangerous to the elderly, particularly those with pre-existing health conditions. Two years ago a neighborhood in Quebec City was rocked by an outbreak that infected nearly two hundred people and left more than a dozen dead. In that case the culprit was a cooling tower in a local office building.