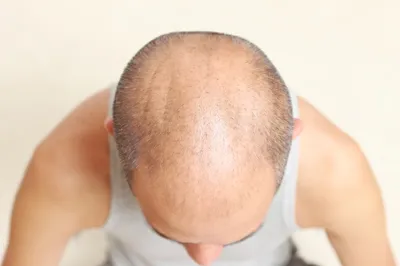 For many men, there are few aesthetic conditions more stressful than hair loss. But there may be hope–a new report shows that plucking hairs could actually help in the regeneration of new hair.
For someone facing significant hair loss, it's hard to imagine plucking out the last few hairs in a desperate gamble to generate hair growth. But that's what researchers at the University of California are now suggesting. They recently found that plucking follicles can actually stimulate the scalp, resulting in the growth of entirely new hairs. In fact, researchers found that such a practice could lead to a significant hair growth spurt.
Furthermore, researchers found that plucking hairs in one area of the head could actually lead to hair growth in other parts of the scalp.
It's worth noting that the research was carried out on mice. To date, no humans have been used to test the findings. Still, Cheng-Meng Chuong, a professor of pathology at the University of Southern California, is hopeful the study will lead to promising new treatments for hair loss.
"The work leads to potential new targets for treating alopecia, a form of hair loss," Chuong said. "It is a good example of how basic research can lead to a work with potential translational value."
The best part: plucking hairs is hardly expensive. If future research supports the study's findings, it could help men facing hair loss regenerate growth without spending thousands of dollars on costly hair loss products.
The report can now be found in the journal Cell.