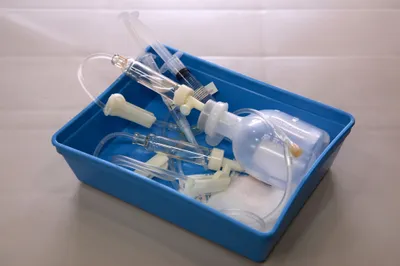 The Canadian government has shut down a Southern Ontario pharmaceutical company for allegedly producing unsafe chemotherapy drugs. However, the company, Biolyse Pharma Corp., says the claims are unfounded.
Biolyse Pharma Corp. is based in St. Catherines, Ontario, a short drive from Niagara Falls. One of its main products is paclitaxel, one of the more affordable intravenous chemotherapy drugs. Paclitaxel is used to fight breast, lung, and gynecological cancers.
According to Health Canada, a government department, in January an inspection of Biolyse Pharma's operations "raised significant concerns relating to aseptic manufacturing, chemical testing, microbiological testing controls and documentation." The government responded by closing down Biolyse Pharma's operations in April.
But Biolyse is now fighting the action, with plans to take the matter to court in the near future. According to the company's president, Brigitte Kiecken, the firm is now in danger of losing several high-value contracts with group buyers. In fact, Kiecken says it's possible that Health Canada's actions could force Biolyse Pharma Corp. to lay off its sixty employees.
Kiecken says the shutdown could also see to a paclitaxel price hike.
But Health Canada says this last threat has no foundation in reality. In fact, the government agency says another company, Hospira, has promised to cover any shortfall produced by the Biolyse shutdown.
Interestingly, Health Canada has not recalled any of the paclitaxel previously sold by Biolyse Pharma Corp.
"Given the critical role of paclitaxel in cancer therapy, Health Canada had to consider all factors, including the risk to patients of a possible short-term disruption in their treatment with paclitaxel," the department said in a recent statement. "The Department determined that the product already on the market does not pose a significant risk to health and can continue to be used."