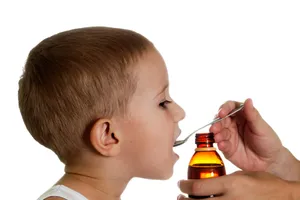 In a deal that could be worth up to $700 million, Pfizer Inc. (PFE) plans to acquire the developer of a drug for attention-deficit/hyperactivity disorder. The company announced the news on Monday.
This agreement marks Pfizer's entry to the ADHD treatment market. Shire PLC (SHP.LN) and Johnson & Johnson (JNJ) have been dominant with their branded drugs but have become vulnerable to cheaper generics. The contract is one element of a plan to grow Pfizer's established-products unit by selling new, proprietary formulations of established medicines.
Like many of its competitors, Pfizer is seeking to grow its product line as a strategy to offset the inevitable losses that will result from the coming expiration of a large number of pharmaceutical patents that it holds.
Pfizer has suffered reduced sales since a generic version of Lipitor, its cholesterol drug, became available in the U.S. market late last year.
Formulated to help increase attention in ADHD patients, Quillivant XR is the first extended-release liquid methylphenidate formulation with a single daily dose. is Other ADHD drugs such as Ritalin and Concerta also include Methylphenidate in various forms. As it Quillivant XR is a liquid, it can be taken easily by patients for whom swallowing pills causes difficulty.
Tris Pharma, a partner company, provided drug-delivery technology that was essential to the development of Quillivant XR. NextWave is the sole holder of the right to North American commercialization.
On its corporate website, NextWave has announced that it is also making a methylphenidate formulation in a chewable tablet.
After U.S. regulatory approval and the fulfillment of normal closing requirements, the deal should close in the fourth quarter, according to Pfizer.
Source: Fox Business