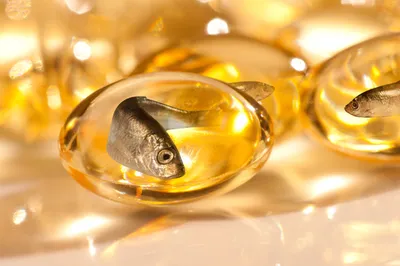 We've been hearing for years that omega-3 fatty acids can keep our brains healthy and efficient. But a new study suggests they may actually do very little to protect the organ.
Most omega-3 fatty acids are consumed through pills, which are typically produced using marine algae and concentrated fish oils. However, omega-3 can also be consumed through eating fish, like salmon and tuna.
The study, which was carried out by a team from the United States National Institutes of Health (NIH), involved an examination of 4,000 patients over a five-year period. Many of the participants were of an advanced age (72 years old, on average) and dealing with early or intermediate age-related macular degeneration (or AMD).
Those participating in the study were given either a placebo pill, omega-3 fatty acid supplement, or Lutein, a nutrient found in green leafy vegetables like kale.
The researchers' finding: there was no difference in the cognitive abilities of participants as time progressed. In other words, omega-3 supplements were no better at protecting the brain than placebo.
"It may be that the timing of nutrients or consuming them in a certain dietary pattern has an impact," noted Lenore Launer, a senior investigator at the National Institute on Aging.
"More research is needed to see if dietary patterns or taking the supplements earlier in the development of diseases like Alzheimer's would make a difference," Launer added.
The paper can now be read in the Journal of the American Medical Association.