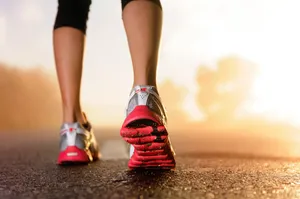 Collaborators from the University of Alberta, the University of Calgary and Alberta Health Services are about to embark on the largest study ever conducted into possible links between exercise and breast cancer survival rates. The researchers will follow over 1,500 women recently diagnosed with breast cancer over a 10- to 15-year period. Previous research already suggests that regular exercise and higher levels of physical fitness may contribute to increased cancer survival rates.
"What really excites me about this research is that it's a modifiable lifestyle risk factor that people have some control over," said Christine Friedenreich, AHS research scientist and adjunct U of C professor in the faculties of kinesiology and medicine
"Cancer is always something that people are very scared of, so this is a way for them to try to reduce their risk of developing cancer and also after cancer."
Previous studies into the links between exercise and boosted survival rates among breast cancer patients have relied almost entirely on self-reported participant data, according to one of the lead researchers. The new study will include both objective and self-reported data, which researchers claim will improve the overall reliability of the study and its conclusions.
New patients are being recruited for the study. Women under the age of 80 who have not had a previous cancer diagnosis and have recently been diagnosed with breast cancer can enroll by visiting www.amberstudy.com.
Source: Calgary Herald