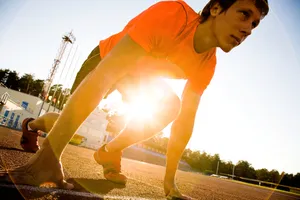 In 2014, a new standardized test for youth physical fitness will debut in American Schools. The Presidential Youth Fitness Program, an initiative of the Obama administration, will replace the Physical Fitness Test, which has been used for the past 24 years.
The Presidential Youth Fitness Program differs in that one of its principal aims is to educate youth, rather than simply test them. The new program prioritizes the development of the test-taker's critical analysis skills when it comes to interpreting their results. It also aims to help young people better understand what they need to do to reach their fitness goals and to maintain good health into and throughout adulthood.
"We want every physical education teacher in this country to help children and their parents to understand the health-related fitness outcomes and to assist in the development of individual fitness plans," Paul Roetert, AAHPERD's (American Alliance for Health, Physical Education, Recreation and Dance) CEO, said in a statement. "To keep fitness in a positive mode, children's individual fitness scores will not be used as a criteria for grading in physical education class and will be confidential between the teacher, student and parent. Through the new Presidential Youth Fitness Program, physical education teachers will have access to the necessary tools they need to help children develop healthy lifestyles that will optimize their health and educational experience beyond the school years."
Spearheaded by the President's Council on Physical Fitness, the Presidential Youth Fitness Program is a joint effort of numerous nationwide bodies, including the Amateur Athletic Union, the Centers for Disease Control and Prevention and the American Alliance for Health, Physical Education, Recreation and Dance.
Source: Athletic Business