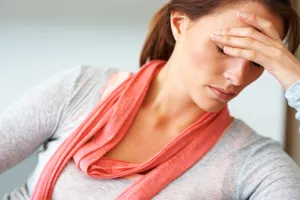 Do you suffer from severe headaches? Relief may be one neurosimulator away.
Autonomic Technologies Inc. has created an almond-sized neurosimulator that is implanted in the mouth to help headache sufferers relieve their pain.
The product was listed as one of the best medical innovations of 2013 by the Cleveland Clinic. This particular device was created at the Cleveland Clinic and later launched as its own private company called Autonomic Technologies Inc. In October of 2011, the company received $32 million in capital funding to conduct clinical investigations in Europe, to initiate studies in the US and for commercializing the technology, according to their official website.
The new miniaturized device is implanted in the upper gum, above the second molar where the lead tip of the implant is placed against specific nerves behind the bridge of the nose. The goal of the product is to treat cluster headaches and migraine headaches.
You can learn more about the product here.
Other devices and technologies topping Cleveland Clinic's list of best medical innovations for 2013 include MelaFind, a handheld scanner that detects skin cancer, a new product to enhance mammography technology called breast tomosynthesis and new drugs to treat advanced prostate cancer. You can an in depth article about these new products and developments on The West Austrian.
Source(s): ATI-SPG.com, Business Week, The West Austrian