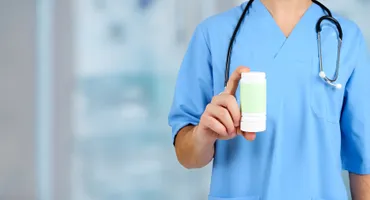 The United States Food and Drug Administration has approved a new drug for hepatitis C. The only problem: a single pill costs more than one thousand dollars.
According to reports, the pill — which must be taken daily — can cure the most frequent kind of hepatitis C. Importantly, it replaces a pill and injection combination treatment that proved a grueling way to eliminate the virus because it produces flu-like side effects in patients.
However, the new treatment comes with its own problem: the price. It's estimated that each pill will cost consumers about $1,125. For a 90-day supply it's expected the drug will cost just under $100,000 (though some patients may be able to take the drug for just eight weeks at a cost of $63,000). Understandably, the company responsible for the drug, California-based Gilead Sciences, is taking heat for its pricing.
Taking aim at Gilead is Michael Weinstein, president of the AIDS Healthcare Foundation. Roughly one in four people infected with HIV also carry a hepatitis C infection.
"When history is written, this is going to be the breaking point where drug prices went completely out of control and nobody did anything about it," Weinstein said. "Never before has a drug been priced at this level for such a large population."
The United States Senate is also interested in learning more about Gilead's pricing and has already asked the company to provide documents showing why it decided to price the drug so high.
Hepatitis C is a contagious liver-destroying virus that can last a few weeks or a lifetime. The virus is typically spread through blood contact.