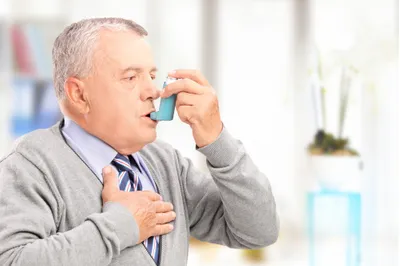 Researchers say they have found an antibody that could drastically improve treatment for asthma patients by significantly decreasing inflammation of the lungs.
The new antibody was discovered by Dr. Paul O'Byrne and a team of health researchers at the Firestone Institute of Respiratory Health, which is located in Hamilton, Ontario, Canada.
O'Byrne says his group found that the cells lining the lungs produced a special kind of protein known as thymic stromal lymphopoietin, or TSLP. This protein's secretion presents a problem when it causes inflammation, making it harder for people to breathe.
The solution, then, is to produce some kind of antibody that can target that protein and reduce inflammation. "What our study showed for the first time is that if you give an antibody that blocks the action of this particular protein, TSLP, you can very effectively block the airway's responses to the inhaled allergens," O'Byrne said.
O'Byrne's team carried out a small study of 31 asthma patients. Some were given placebo, while others were provided with three monthly doses of AMG 157, a new antibody treatment. After just a few months, the researchers found the team given the antibody experienced reduced lung inflammation and no visible side effects.
Overall, there's no denying the promise here. "By giving [patients] this antibody we are able to block a protein that begins the inflammation and starts the whole process off," O'Byrne said. "So it's what we call 'upstream of the inflammatory response,' and by blocking that we are able to intervene before the inflammation develops."