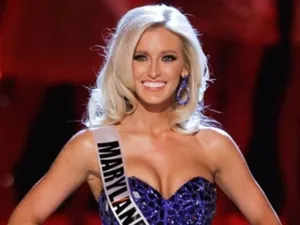 Allyn Rose, a 2013 Miss America contestant, has announced that she will undergo a double mastectomy. Rose is representing Washington, D.C. in the January pageant.
Rose had both her mother and grandmother die from breast cancer. She has decided to take preventative measures and have a double mastectomy to try and ward off the likely hood of breast cancer. Her doctors have recommended this course of action, but say that she could do it in a few years. Rose is 24, and her mother was diagnosed with breast cancer at 27. Rose has decided to have the surgery soon, saying that, "It's not a risk I'm willing to take."
Rose discussed this decision with Good Morning America. Through the show, she said, "It's incredibly drastic, but at the same time it's something that can help prolong my life. I'd rather do something that helps me be here for my children, that helps me be able to live a long and healthy life."
If Rose wins Miss America, she has decided she will not have the surgery until her year reign is over. If she loses the pageant, she will have the surgery in June of next year.
Source: USA Today
Photo By: Julie Jacobson, AP