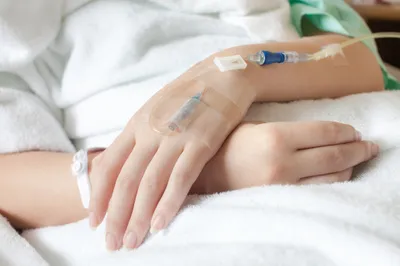 Many patients with systemic lupus erythematosus (SLE) find themselves back in the hospital within one month's time, a new report shows.
SLE is an autoimmunue disease which causes the immune system to mistake healthy tissue for foreign invaders. This results in the immune system attacking healthy tissue, causing damage to critical different parts of the body, including the brain, lungs, heart, and skin.
The report, which was completed by researchers at the University of California-San Francisco, found that approximately one in four SLE patients require hospital treatment at least once each year. In the United States, that represents about 140,000 people.
The report also shows that SLE patients have a very high readmission rate, meaning about one in six will find themselves back in the hospital shortly after receiving treatment. Overall, SLE patients have the sixth-highest readmission rate when compared to people with other chronic diseases.
It's also clear that race and age played important roles in determining readmission. Black and hispanic SLE patients were far more likely to be readmitted to hospital than their white counterparts, while young patients were more likely than older patients to require readmission.
Interestingly, the report shows that patients supported by Medicare and Medicaid were more likely to return to hospital than those with private health insurance. Readmission rates also varied by state, with rates higher in Florida and California and lower in New York.
In a recent statement, the researchers behind the report note that it's clear "there is room for quality improvement" and that "further work to identify care processes that can reduce readmission rates for this complex disease is needed."