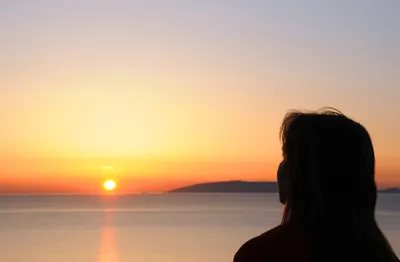 A new study finds that people living in the West tend to feel less happy once they hit middle age. That sets Westerners apart from people in Eastern Europe and Latin America, where happiness declines gradually over time.
The study, which is based on survey data from more than 160 countries (covering approximately 98 per cent of the global population), was carried out by researchers at The Lancet.
The researchers found that men and women in high-income English-speaking countries in the West — like England and the United States — tended to report lower life satisfaction once they hit the age of 45. These life satisfaction rates remained low until age 54, when satisfaction rates started to rise once again.
Angus Deaton, a researcher at Princeton University who contributed to the study, says economics may play an important role in determining how middle-aged people feel about their lives. "This is the period at which wage rates typically peak and is the best time to work and earn the most, even at the expense of present wellbeing, so as to have increased wealth and wellbeing later in life," Deaton said.
The middle-age dip in Western countries is rather unique. In Latin America and Eastern Europe feelings of satisfaction tended to decline steadily with age. Overall, life satisfaction rates were lower in these regions when compared to the West.
The lowest life satisfaction rates can be seen in sub-Saharan Africa, where stress and worry tend to be quite high. "The findings undoubtedly show the recent experiences of the region and the distress that these events have brought to older people," Deaton said.