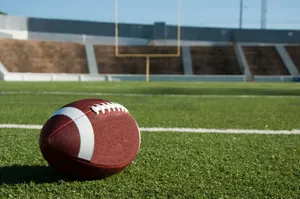 Kidney failure claims the life of Alex Karras, Former NFL star, and actor
The 77 year old NFLer, who was the epitome of toughness, was also a tender-hearted outlaw in a 1974 comedy Blazing Saddles.
Karras was one of the NFL's most fierce – and elite – defensive tackles for the Detriot Lions from 1958-70. He was drafted by Detriot in 1958 as the 10th overall pick, and he was a three-time All-pro defensive star for over 12 seasons with the club.
He was well known for his performances on the field, but he was also loved for the charismatic characters he played on screen too.
Karras story is a tragic one. He was a dementia victim who blamed the NFL for his illness along with thousands of former players who have accused the league of not doing enough to protect players from the long-term effects of head trauma.
He started to show signs of dementia more than a dozen years ago according to sources close to him. His quality of life deteriorated because of the head injuries he sustained during his football career. He could no longer drive and couldn't remember things such as recipes for his favourite dishes to cook.
Karras became the lead plaintiff in a lawsuit filed in the U.S. District Court in Philadelphia. He was among 3500 retired footballers who accuse the league of not protecting them better from head injuries.
It is unfortunate that deaths like this happen, and then the issue of head injuries gets re-examined. Why does there need to be something tragic happen before the rules change? Players need protection and this is what Karras fought for. The legacy he leaves behind is great, and the lives he touched are many. However, we cannot help but think of what could have been done to prevent this from happening to him.
Source: cbc.ca