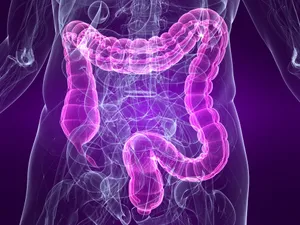 The American College of Gastroenterology's (ACG) research study suggests a possible overlap of symptoms of two GI disorders: irritable bowel syndrome (IBS) and inflammatory bowel disease (IBD). It even goes further to suggest that there may be a link between subtle GI tract inflammation and IBS symptoms.
An October 22 study found that mesalamine granules, which are an anti-inflammatory drug commonly used to treat ulcerative colitis, improved abdominal pain and stool consistency in IBS sufferers where diarrhea was a prominent symptom.
In a second study, it was found that tricyclic antidepressants, which are most often used to treat IBS patients, may be effective in controlling moderate to severe cases of inflammatory bowel disease, and more particularly with those patients who experienced abdominal pain or diarrhea.
Two of the most common forms of inflammatory bowel disease are Crohn's disease and ulcerative colitis (IC). These diseases affect about 1.4 million Americans, with approximately 30,000 new cases surfacing each year, according to the Chrohn's and Colitis Foundation of America.
Patients with IBS-D showed a significant improvement in abdominal pain and diarrhea after a 12 week treatment with mesalamine granules (1500 mg), which is an anti-inflammatory drug used to treat inflammatory disorders.
The biggest areas of improvement were the improvement of abdominal pain and diarrhea which can be the harshest symptoms for patients to battle.
Source: EScience News