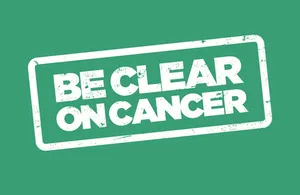 A new campaign from England's Public Health organization is urging the public to take heartburn seriously.
Why?
Because it could indicate the presence of stomach or oesophageal cancer.
According to data from Public Health England, the "Be Clear on Cancer" campaign, will focus on educating the public regarding the early signs of oesophageal or stomach cancer.
Currently, the UK has the top rate of oesophageal cancer worldwide.
Both men and women are considered equally at risk—particularly if they smoke, are obese, drink alcohol frequently, or don't eat their fruits and vegetables. As with many cancers, early detection of oesophageal or stomach cancer usually leads to a higher rate of survival and successful treatment.
The "Be Clear on Cancer" campaign urges the public not to ignore these signs of oesophageal cancer and stomach cancer:
Persistent heartburn
Trouble swallowing—or food sticking in throat
Chronic indigestion for more than 3 weeks
Unexplained weight loss
Frequent gas and burping
Nausea
Vomiting
Feeling of fullness quickly when consuming food
Stomach pain or discomfort
Sean Duffy, NHS England's National Clinical Director, says, "[The] early diagnosis of cancer is critical to improving survival…the [overall] numbers who die from stomach cancer each year could be reduced if people were diagnosed earlier…[which is why] patients with possible early signs…should visit their GP so they can be referred for tests, and treatment can start quickly."
Sara Hiom, Cancer Research UK's Director of Early Diagnosis, claims that the "Be Clear on Cancer" campaign has already shown some success due to the reaction of the British Public.
"Findings [have led to] useful insight into the British psyche," says Hiom, "…[While] international comparisons show us that the British public are far more worried about being a burden on the health system or wasting the doctor's time than in other developed countries…a cancer awareness campaign [like this] seemed to almost legitimise their symptoms as important."
Source: BBC News