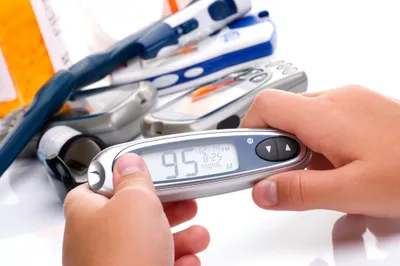 What's the best way to fight type 2 diabetes? A new study suggests that weight loss surgery–rather than dramatically changing one's diet and exercise habits–is the way to go.
The study, which was led by Dr. Anita Courcoulas of the University of Pittsburgh Medical Center, involved 61 people aged 25 to 55, all of whom had type 2 diabetes. Most were also overweight.
Those participating in the study were randomly provided with three different treatments for their condition. One of those treatments included significant changes to lifestyle, including intense exercise and dramatic diet adjustments. These participants also underwent behavioral counselling to help them combat their diabetes and weight problems.
Other participants, meanwhile, underwent either Roux-en-Y gastric bypass (RYGB) or laparoscopic adjustable gastric banding (LAGB) surgery.
The result: after three years, 40-percent of the RYGB group had seen their type 2 diabetes go into at least partial remission. Roughly one-third of the LAGB group saw similar results. Remarkably, no one in the lifestyle group saw a significant change in their diabetes status.
While the findings are crucial in developing future treatments for type 2 diabetes, experts note that the study's small size should temper expectations. Courcoulas agrees, noting that researchers will need to follow more patients in order to draw definite conclusions.
Looking forward, Courcoulas hopes to group her research with data collected across the United States. "We'll be able to see what the remissions look like at five and seven years," Courcoulas said. "I think that's the next step in this field."