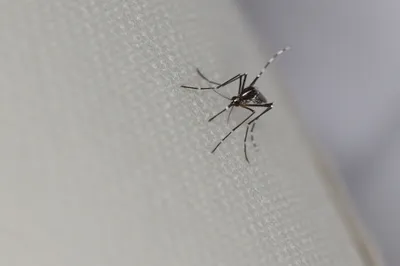 A serious case of the tropical disease "chikungunya" has now been found in the United States. It marks the first case of chikungunya acknowledged by the Centers for Disease Control and Prevention (CDC), though more than thirty U.S. states have already reported cases of the disease.
Chikungunya is a debilitating, mosquito-borne virus typically found in hot, tropical areas. It is not deadly but can leave victims unable to function in a normal way for days or even weeks on end. Chikungunya was originally identified in East Africa shortly after the Second World War and then spread to Asia in the early 2000s. The first European cases were reported about five years ago. Today, 74 countries — including the United States — are dealing with the disease.
Most of the Americans who have contracted chikungunya traveled to tropical areas in South America, Asia, or Africa. But this most recent case involves a Florida man who the CDC says never left the continental United States.
Steve Smith, chair of the Florida Keys Mosquito Control Board, says he's not surprised chikungunya finally made it to his home state. "It was just a matter of when. We are prepared in the Keys and have been prepared for some time to deal with chikungunya," Smith said. "From what I am seeing, I'm sure there are more cases out there that we don't know about. It's really a matter of time."
Health experts are now taking the opportunity to recommend people take certain precautions when heading into areas where mosquitoes are active. For example, use bug spray, avoid standing water, and wear long sleeves and pants when heading into tropical or wooded areas.