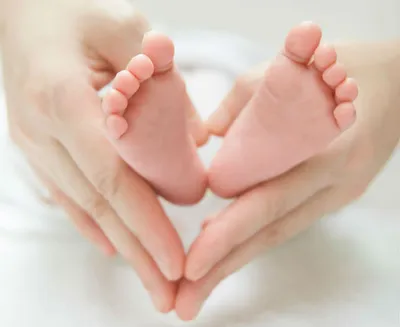 The birth of a first child can seem like a monumental challenge to new parents. Maybe that's why a new study shows that such an event can result in lowering first-time parents' happiness.
The study, which was led by researchers Rachel Margolis and Mikko Myrskyla, showed that nearly three-quarters of all first-time parents expressed feeling less happy after the birth of their first child. That means only one in four said they felt no change in their happiness or an increase in their happiness level. The study also found that women struggle with the birth of a first child more than men.
The study involved data associated with roughly 2,300 German parents. The data were collected through the German Socio-Economic Panel Study, which was carried out between 1984 and 2010.
So, what about having a first child makes parents unhappy?
Helen Fisher, a biological anthropologist, says it may have a lot to do with the way our support networks operate during that particular time in our lives.
"You get some presents from various friends, and then they just leave you alone because they figure you're too tired and too busy," Fisher said.
"People simply assume that when you are getting a divorce–they're piling in to help you, they pile in to help you when you've lost your job, they really pile in to help you when you've lost your partner. But they don't pile in when you've had a child. They figure you're happy," Fisher added.