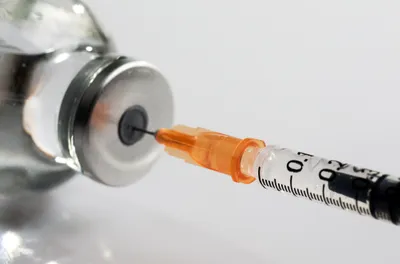 The United States Food and Drug Administration (or FDA) has now approved a new vaccine for the deadly meningococcal disease, better known as meningitis. The vaccine is called Trumenba and it will be used to protect people aged 10 to 25.
Trenumba is made by Wyeth Pharmaceuticals Inc, which carried out several studies of the drug in recent years. These studies, which involved 2,800 American and European teenagers, showed that teens vaccinated with Trenumba developed antibodies capable of preventing a meningitis infection.
Trenumba is designed to treat meningitis infections caused when Neisseria meningitidis serogroup B bacteria invades the bloodstream (resulting in sepsis) and the lining around the brain and spinal cord. An infection can occur through coughing, kissing or sharing utensils with someone carrying the disease.
Antibiotics have been shown to limit the risk of death or the onset of long-term health problems after a miningitis infections has occurred.
Until recently vaccines available to Americans focused on other types of serogroups — A, C, Y, W — associated with meningococcal disease. But Dr. Karen Midthun, who works in the FDA's Center for Biologics Evaluation and Research, says the need for a new type of vaccine has been growing. "Recent outbreaks of serogroup B meningococcal disease on a few college campuses have heightened concerns for this potentially deadly disease," Midthun said.
Midthun considers the availability of the new vaccine an important step in combating meningitis. "The FDA's approval of Trumenba provides a safe and effective way to help prevent this disease in the United States," she said.
Trenumba does have side effects, however, including headache, diarrhea, muscle and joint pain, fatigue, chills, and swelling at the injection location.