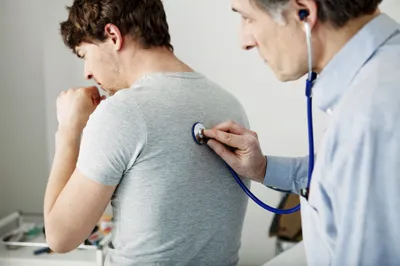 The United States Food and Drug Administration (FDA) has approved a new treatment for Chronic Obstructive Pulmonary Disease (COPD). The new drug has also been approved for patients suffering from chronic bronchitis.
COPD is a serious lung condition that is typically caused by smoking. Roughly 6 per cent of the U.S. population — or about 24 million people — suffer from COPD. At the moment, it represents the third-leading cause of death in the United States. Symptoms include coughing, wheezing, and shortness of breath.
The drug in question is Boeringer Ingelheim's Striverdi Respimat, a long-acting, long-term beta agonist, olodaterol that can be taken once daily. The drug is delivered to the patient's lungs via a propellant-free inhaler generating a soft mist.
The drug was approved after a 48-week study — involving just under five thousand people — that showed the treatment visibly improved lung functionality in people with COPD.
The FDA's Dr. Curtis Rosebraugh says the approval of Striverdi Respimat marks an important step forward for treatmeant of Chronic Obstructive Pulmonary Disease. "The availability of this new long-term maintenance medication provides an additional treatment option for the millions of Americans who suffer with COPD," Rosebraugh said.
While promising, the drug is associated with significant side effects, including urinary tract infection, dizziness, rash, diarrhea, back pain, and arthralgia. Furthermore, testing failed to show that Striverdi Respimat helped treat asthma or acutely deteriorating COPD. In fact, in the latter case it could lead to further narrowing of the respiratory airway, with serious cardiovascular effects.