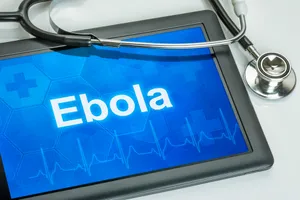 United States health officials are suggesting that survivors of Ebola avoid having unprotected sexual intercourse until it can be guaranteed that this will not spread the deadly virus. It's the result of a new report which suggests that a Liberian woman may have become infected with the virus after having sex with an Ebola survivor.
The U.S. Centers for Disease Control and Prevention (CDC) has released a statement asking Ebola survivors to refrain from unprotected sexual intercourse. The statement is based on a recent review of a 44-year-old woman who appears to have contracted the virus by having sex with a man who had survived the outbreak. Incredibly, six months passed between the time the man received a clean bill of health and the moment he had sexual contact with the woman.
According to the CDC, the woman began showing signs of an Ebola infection just one week after having unprotected sex with the Ebola survivor, a 46-year-old man. The infection was confirmed a week later.
That said, unprotected sex with an Ebola survivor does not guarantee transmission of the virus. The man reportedly had unprotected sex with another woman at around the same time, and tests later showed she had not become infected.
This is not the first time health officials have warned Ebola survivors about unprotected sex. Previously, the CDC and World Health Organization had told survivors to remain abstinent or use condoms for at least three months. Now, it appears they'll need to extend that time period. For the time being, the CDC is advising that condoms be used until more information is known.