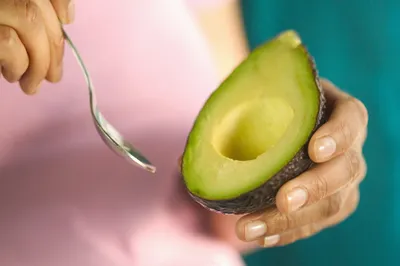 A new study published by the American Heart Association suggests that eating one avocado each day can significantly lower cholesterol levels.
The study involved 45 obese or overweight people aged 21 to 70. For the first two weeks of the study, participants were told to consume about one-third of their daily calories from fat sources, half from carbohydrates, and 16 per cent from protein. According to the researchers behind the study, this represents a fairly typical American diet.
Once this two-week period was over, participants were asked to try one of three cholesterol-lowering diets, for five weeks. Only one of the three diet plans involved eating an avocado each day.
Researchers found that the group that regularly ate avocados saw the most significant drop in 'bad cholesterol,' or low-density lipoprotein (LDL). Specifically, the avocado group saw an average drop of 13.5 mg/dL, while the other groups saw more modest reductions of 8.3 mg/dL and 7.4 mg/dL.
Kris Etherton, one of the study's lead authors and Chair of the American Heart Association's Nutrition Committee and Distinguished Professor of Nutrition at Pennsylvania State University, says the results are intriguing but insists that more research needs to be carried out.
"This was a controlled feeding study, but that is not the real-world," Etherton said. "So it is a proof-of-concept investigation. We need to focus on getting people to eat a heart-healthy diet that includes avocados and other nutrient-rich food sources of better fats."