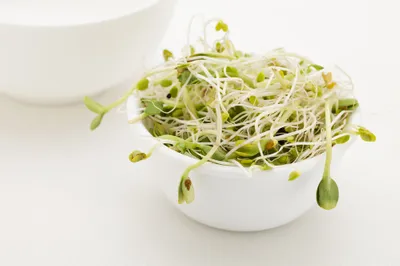 Health officials in the United States are scrambling to deal with a multi-state outbreak of E.coli. According to the Food and Drug Administration (FDA), the outbreak can be traced to raw clover sprouts, with ten people becoming seriously ill.
According to reports, the outbreak is based on the U.S. Northwest, with three cases in Idaho and another seven in Washington State. Half of those who fell ill were hospitalized.
The source of the outbreak appears to be raw clover sprouts sold by Evergreen Fresh Sprouts LLC of Moyie Springs, Idaho. The sprouts were sold to several food outlets — including Pita Pit and Jimmy John's Gourmet Sandwiches locations — in Idaho and Washington. Evergreen has acknowledged that more infected sprouts could be out there.
The FDA has already initiated an investigation "to learn as much as possible and prevent additional people from becoming ill." A representative for the FDA went on to say that the agency recognizes "that people will be concerned about this outbreak," and promised to "continue to provide updates and advice."
E.coli symptoms include diarrhea and abdominal cramps, with severe cases leading to a form of kidney failure known as HUS (hemolytic uremic syndrome). Thankfully, none of the people who got sick in Idaho or Washington have developed HUS.
Unfortunately, Evergreen sprouts aren't the only food product being investigated. Lansal Inc. recently announced a recall of almost 15,000 pounds of its dip products, including hummus, because of a possible bacterial contamination. Then there's Sherman Produce, which has been forced to recall bulk and packaged walnuts that may pose a serious health risk.